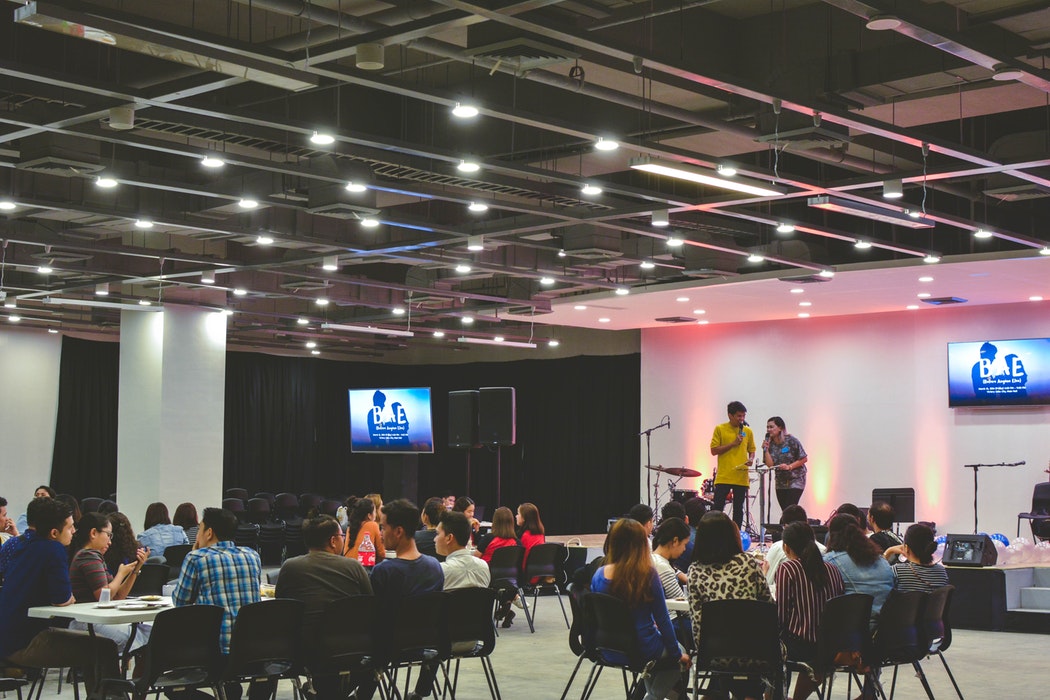 Event planning and execution can be a handful, especially if you do event management on a large scale and have to juggle working on two or three different events at the same time. And trust me, no one wants to be dealing with a ton of different spreadsheets, documents and any tasks that may fall through the cracks and cause your event to be incomplete.
Which is why event planners turned to technology for help and came up with an event management software. With an event management software, you'll have all the things you need for your event planning and management rolled-into one i.e. no more hassle or missing details. Let's go deeper into the reasons why you need to be using an event management software right now.
☑ #1 Keeping your Team Organized
Of course, if you run a huge management planning business, juggling multiple small events at a time or are just dealing with a single, large-scale event, you'll have to be managing an entire team. And usually, the bigger the team, the easier it is to get information lost or to have a communication breakdown. When you have an event management software, it ties up all these loose-ends for you and keeps your team in the know about the tasks that need to be done and the latest updates on your event.
☑ #2 Keep Track of Attendance Using event CRM
Gone are the days where you have a person standing at the entrance of an event, with a clipboard in hand, ticking of guests and attendees. Even your event attendance can also be done online using the event CRM function of an event management software. You can encourage your attendees to mark their attendance on your online attendance sheet or pop-up notification sent directly to their phones. Alternatively, you can also get them to register via their social media accounts, which can double as a lead for your business.
☑ #3 Keeping Track of Budgets
No more piles and piles of files for accounting, budgeting and finance purposes. You can easily do all your financial management using the event management software. Not only do they have built-in features that can help you create a budget sheet using a simple template, you can also format cells to do automatic calculations and sums for your budget entries to minimize human error. You can also keep track of your profit and loss automatically by linking it to the number of conversions you get for your event and the costs for it.
☑ #4 Boost Ticket Sales
Boost your ticket sales with a variety of built-in marketing tools that you can use in order to optimize the number of people who hear about your event and the way you reach out to them. For every event, the landing page would be the first place on your website where your potential attendee would land on. This page needs to optimized in a way that it encourages your potential attendee to actually buy a ticket for your event. Aside from that, you'll have full control on how your event marketing media will look like. You can choose from a selection of styles and ways you can speak to your potential guests, be it e-mail, push notifications, social media messaging, pop-ups on the website or any other marketing method.
☑ #5 Analyze Event Success
At the end of every event, a good event planner always analyzes his event's success rate. With analytics tools within your event management software, you'd be able to keep track of your conversions, reach and also the effectiveness of each marketing that you have used for a particular event. Whether your events have been successes or not too successful, you can use the data that you have to learn from mistakes or things done right and use them to better your next event. Besides that, having a good reporting system helps in getting you a good sponsorship for future events.
---
Event planning can be made a whole lot easier when you start using an event management software to keep all your details and data in one place. From attendee information, marketing to analytics data, everything will be consolidated into one, easy to use platform that can be accessed by your entire event management team.
However, there is no such thing like a one-size-fits all platform that works for everyone. Analyze the needs of your events, go out there and survey the event management software that are available market and choose the one with the features that best match the need of your event. Compare the cost and usability as well so that you would be able to get more value out of the event management software that you will be using. Good luck!
---