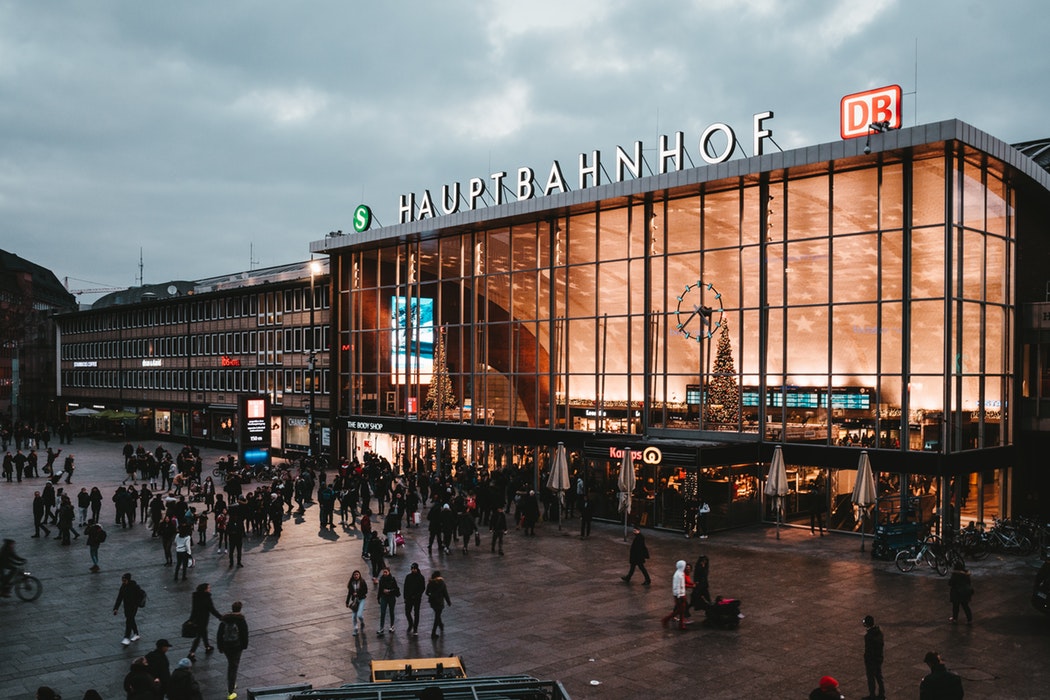 Finalizing your academic event's venue involves various considerations and decisions that are governed by factors such as your budget, logistical requirements at the venue and the turnout expected. Just as you obtain clarity on these variables, it is advisable to expedite and close your search for the right venue at the earliest.
Not only does deciding your venue early give you time to work around the other critical parameters such as lighting and catering, but it also gives you a head start on your marketing collaterals with the all-important venue decision out of the way. Here's a checklist you can tick off to zero down on the right venue for your academic event.
☑ #1 Location & Accessibility
This has got to be one of the primary considerations for your event. In case you aspire for your academic event to be a crowd puller, you are better off choosing a venue that is accessible, central and well known. On the other hand, if your event is an invite-only affair, you could consider choosing a location that is slightly far off, thus savings on rentals that prime localities demand.
Additionally, you also need to assess the accessibility of your venue. You don't want to discourage prospective attendees by choosing a venue that is inward or hidden. This factor also works against any marketing initiatives you may take around the premises in the form of hoardings or posters, as it may not grab the kind of eyeballs you'd like.
☑ #2 Capacity of the Convention Center
You will have to ascertain the number of attendees you are expecting at your event and only then look for appropriate venues that support such numbers. Don't forget to include your own employees, sponsors' representatives and the standby staff at the venue.
Should you realize in the nick of time that you may require a larger space, it would be good if your venue offers an extended area in terms of collapsible walls or including an extended outside area.
Additionally, also check on the safety mechanisms followed at the venue. Ask the venue manager to run you through their safety guidelines and drills.
☑ #3 Venue Layout
Your academic event may demand of the venue with different stages, sections and units in order to conduct various elements in parallel. Additionally, you may also need to set up an information center, cafeteria or waiting area as the case may be.
The venue you select should be conducive to such specifications. The layout of the venue should allow you to conduct your event as per the pre-determined timelines and schedules.
☑ #4 Cancellation Policy
Should you wish to cancel your booking with the venue due to any last minute glitch with your event, or even possible delay the date, check their cancellation policy thoroughly to gauge the costs and penalties involved.
Also, if you cancel and the venue gets rebooked for another event, check if that impacts the penalties you pay.
☑ #5 Parking
Firstly, you need to determine the footfall you are expecting at your academic event. Next, aggregate this to the number of vehicles you may need to provide parking spots for. Also, it would be advisable to visualize a driveway at every location your recce, so as to provide a seamless drop-off passage without causing roadblocks.
Make sure the venue you finalize brings all this to the table. You don't want your key speakers or guests to be delayed because of the lack of proper parking infrastructure.
☑ #6 Additional Services & Amenities included in the Price
Check with the venue manager for any additional services, logistics or features that are part of the rental price. This may include Wi-Fi capabilities, stage assembly, stand-by crew or AV capabilities.
Complimentary services can go a long way in slashing your operative overheads to make the entire deal worthwhile for you. Often times, these additional services can be deal makers or breakers.
☑ #7 Venue Insurance
Most venue managers and owners insist on your event being insured and their premises forming part of the entire insurance agreement. Additionally, it would be wise for you to check if their premises are insured by them, in the event of any mishap arising out of a problem with their premises and infrastructure. This may be due to their obsolete electrical provisions, faulty flooring or anything else that may cause damage on the Big Day.
---
In addition to the above, there are various other considerations in terms of cost, acoustics, and ambience among other factors. Remember, choosing the right venue is pivotal to the success of the event and contentment of your attendees. Make sure you start on the right footing for a completely pleasurable experience.
---