What is Dryfta?
The most inclusive event platform built for academia & non-profits. At Dryfta, it is our mission to help academic conferences become more engaging and profitable.
Our vision
As we move forward, being an enabler of academic events, our natural course of action would be to launch a publishing & monetization platform for knowledge producers largely covering the rest of the entire academic research lifecycle.
Clients we work with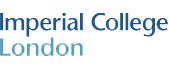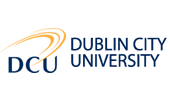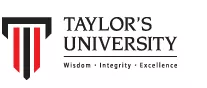 Why Dryfta?
Dryfta has always been focused on providing universities & non-profits with an all-inclusive event management platform to manage their events and conferences. Dryfta provides event organizers with the ability to manage events and conferences using one platform with centralized & singular data. In terms of security, platform robustness and exhaustive features list, none of the event platform providers are able to meet the requirements as much as Dryfta does.
Robust business continuity plan
One of the very important reasons why Dryfta event platform is the perfect choice for your organization is its robust business continuity and sustainability plan. Through our BCP, Dryfta provides complete control in hands of its customers by having its source code and assets including customer data stored on cloud servers (powered by Amazon Web Services and Google Cloud) and data storage systems (powered by Amazon S3). Source code escrow is available for enterprise customers with more than 250 events per year.
Our fanatic support
Dryfta provides support through multiple channels: Support desk which is available 24/7 with response time of 4 hours for no-urgent tickets and 2 hours for urgent tickets. InstaSupport to provide instant support through live chat messaging and is available 5 days a week. Extensive knowledge base to find answers to your questions easily. Video library with video tutorials of over 100 videos.
Support is paid for with every subscription/contract. 4 free training sessions of 1 hour each are included with every account. Any additional customisation in event platform is chargeable at $50 per hour.
Customers in Europe
For our European customers, our server and database node is hosted in Amazon Web Server's London data centre. All digital assets are stored on Amazon S3 in its Frankfurt data center.
What is with the name
Devising a name for our event platform was pretty simple actually. You see, conferences produce knowledge. Every conference you go to, you learn something new, you stumble upon new findings & trends, and you acquire new knowledge.
Therefore, to name our platform, the first thing we needed to do was to find a verb, an activity which is the core of every conference. So, we gave it a thought: At a conference, the most frequent activity we do, apart from scoffing biscuits and persistently trying to look all pretty and suave, is we meet and we discuss. And out of those discussions, we produce new knowledge. So, the first idea was loud and clear. The verb should be Discuss.
The second part of naming our event platform was to choose a language for the verb, discuss. Now, when it comes to discussing and rewarding new findings and achievements, it would not be unwise to say that the Nobel prize immediately comes to mind. In the contemporary world, the Nobel prize is the ultimate validation of someone's profound knowledge. And Sweden is the country which gives out the Nobel prize. So, the second idea was loud and clear too. The verb had to be Swedish!
Dryfta (pronounced Dree-f-ta) is the Swedish word for the English word, Discuss.