As promised, the upgraded Form builder is now live and accessible from your dashboard. Creating custom fields for your forms including event registration and abstract submission forms, is now easier than ever.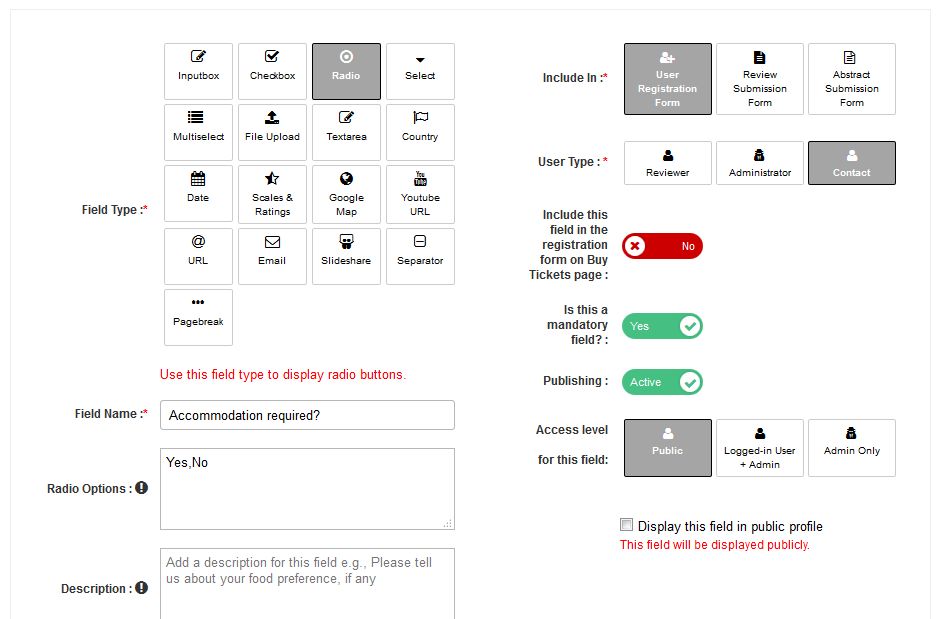 The text buttons are replaced with visual icons and text buttons to allow more easier understanding of what it (button) does. The absence of too many texts also created more whitespace making it more easier and calmer for event admins to create custom fields!
We also felt the field editor popup was creating a sense of alienation and was not as seamless as we envisioned. So, instead of opening the field editor in a popup, it now opens in the same window.
Let us know what you think of this upgrade and if it helps in any which way in creating your custom forms.
Get regular dose of latest event tech!