To find your event ROI quickly & easily, the simplest way is to sum all revenues and expenses and then subtract total expenses from total revenues (Event revenue – Event expense = Event returns). This is the fastest possible method to calculate your return on investment. Please note that this, however, does not include other more important event attributes viz. leads generated, returning attendees, meetings requested, marketing campaigns, attendee engagement, customer satisfaction, Press mentions, social network influence etc.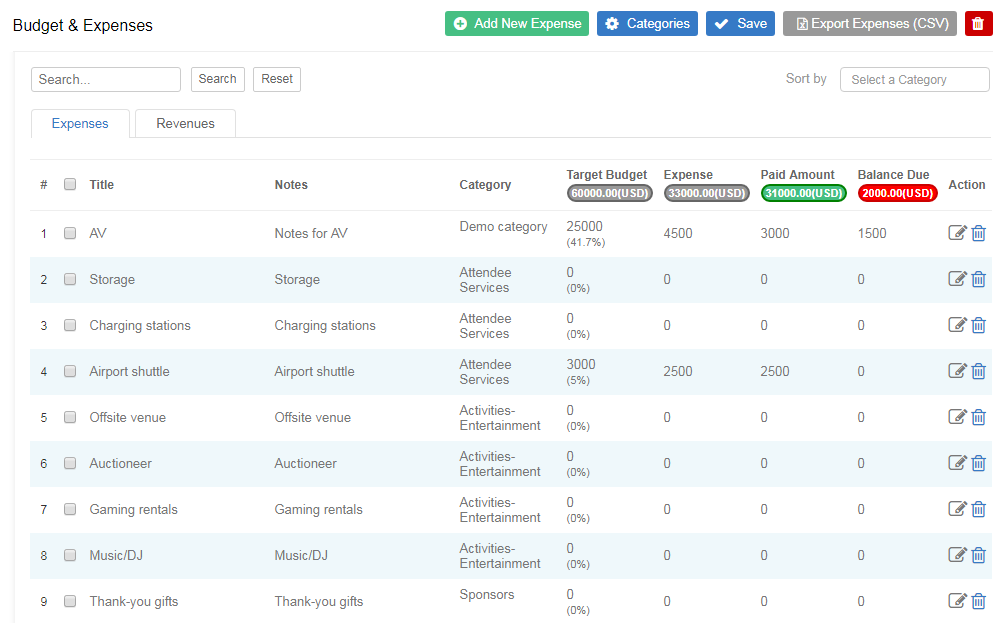 To add and manage your budget, you should use a full-fledged budget management tool to manage & calculate your revenues & expenses. Using Dryfta's budget management tool, you can add revenues & expenses for your event and let Dryfta calculate your event's return on investment. For more intensive data collection, you can also create separate categories for both revenue and expense items, add notes, set target budget and actual expenses for each item.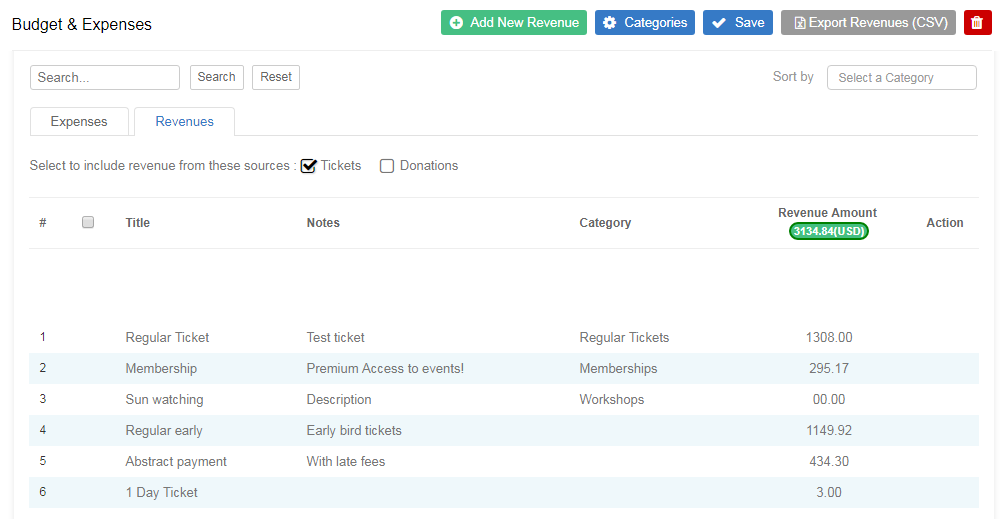 Save time
Save time with quickly exporting all revenues generated from ticket sales and donations to your budget management tool. Dryfta budget management tool comes with the option to include default revenue sources including different type of tickets that was purchased i.e. Workshop tickets, Memberships, Abstract fees, Registration tickets, and Donations. On selecting these revenue sources, system creates ticket groups as categories and ticket types as revenue items.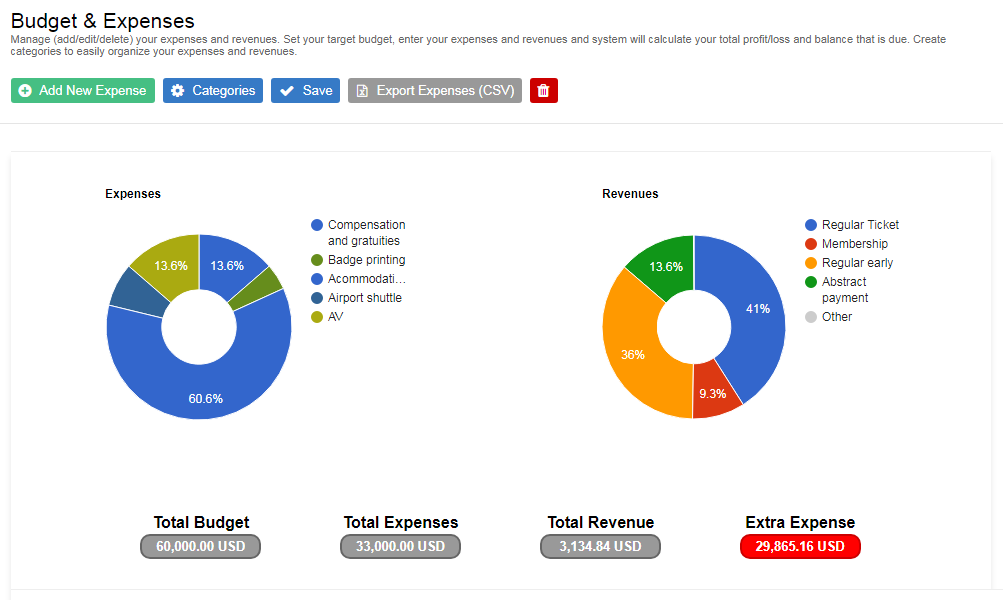 Visual Snapshot
Get a quick visual snapshot of your budget by comparing your revenues and expenses visually using the pie-charts stacked together side by side. Need to download your revenue and expenses data to your Excel sheet? Simply click on Export button to download the latest copy of your expenses and revenues in CSV format.
To see the latest features added and improvements made to the Dryfta event platform, go to our System Status page.
Dryfta offers a free trial account for 30 days to all universities and non-profits to try the platform with up to 30 free registrants.
---