Need to make sure speakers are around when their session comes up during the event? Want attendees to fill up the seats prior to the session so you can assess if more seats need to be made available?
Stop worrying and set up automated SMS notifications. Dryfta's automated SMS notification system notifies/reminds speakers and attendees about upcoming sessions. The SMS based notifications are sent to speaker's registered phone number an hour before the session begins. This provides ample time to the speakers to reach the venue in time and do some final preparations for the session.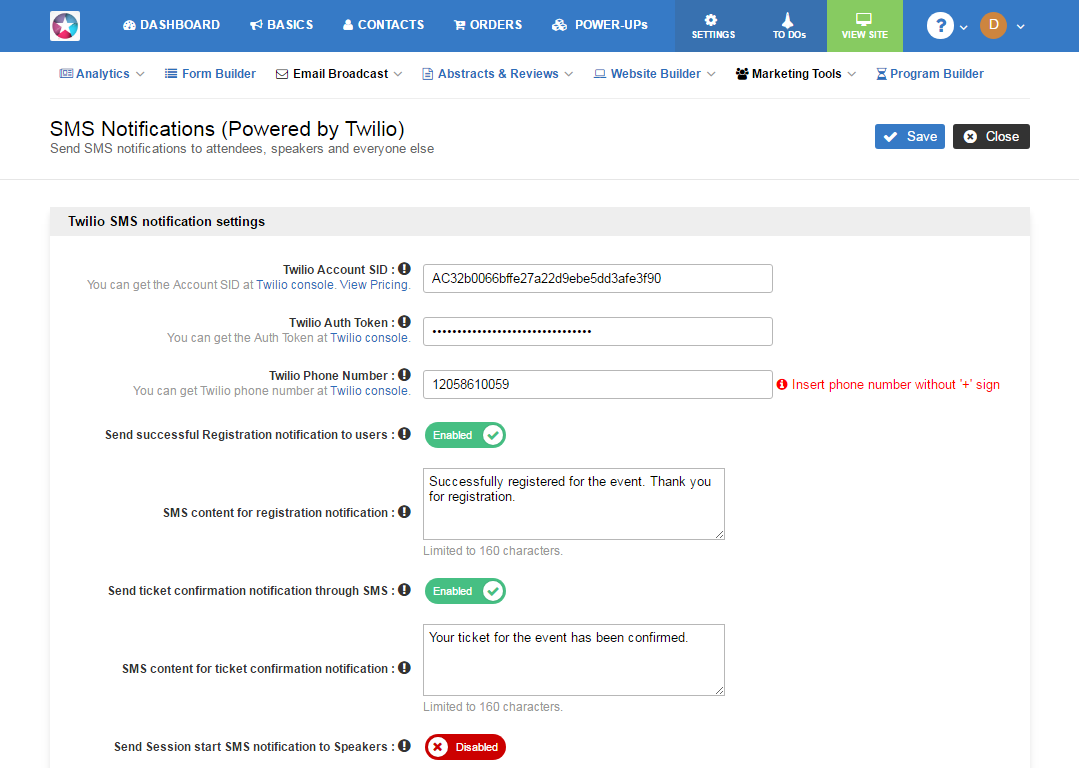 Since it also allows you to send automated notifications to attendees an hour prior to the session begins, you can be rest assured about seats filling up in time which would help you assess the demand for the session.

The notification would automatically include following details of the session in the SMS sent. Here's a format of how the SMS looks like :
Hi John, your session "2020: Colonizing Mars" starts at 04:00 PM at Kingston Suite, Crowne Plaza
Let us know what you think about this latest speaker management feature. Do you think this is going to help you with your speaker management workflow? Please send your comments and suggestions to customers@dryfta.com
To see the latest features added and improvements made to the Dryfta event platform, go to our System Status page.
Dryfta offers a free trial account for 30 days to all universities and non-profits to try the platform with up to 30 free registrants. Our pricing plan is most flexible and affordable than any other platform out there and has been designed according to the needs and budget of our targeted customers i.e. universities and non-profits.
---