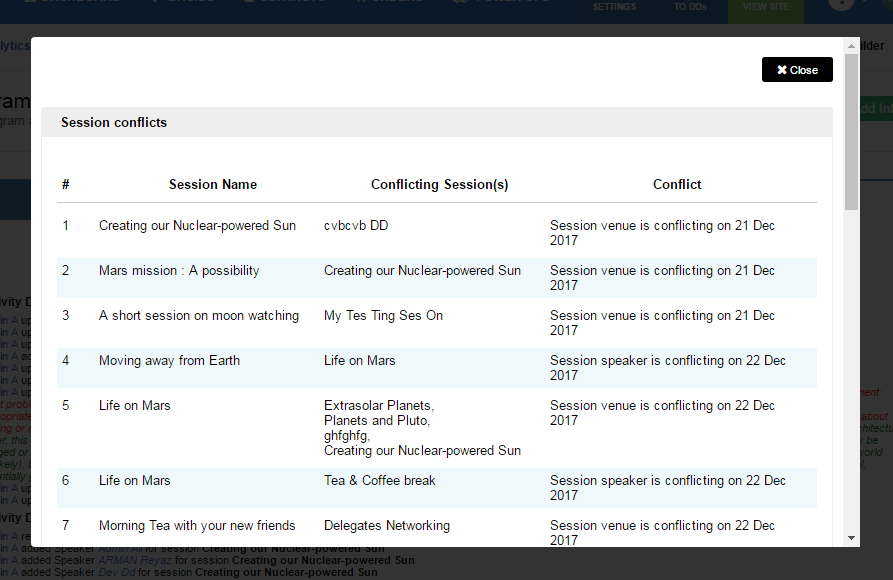 Import your program sessions or add them manually using Quick add button to prepare your program schedule. Once your program schedule is ready, click on Conflicts button to view conflicts between sessions. Each session which is conflict with another session is listed there along with the reason for the conflict.
Conflict management system checks for conflict between venue and time and corresponding speakers. An admin has the option to resolve the conflict by changing the venue, or adjusting the time slot of the session in conflict.
Admin has the option to override conflicts and schedule the sessions as is. This would, however, displays different sessions in program schedule with same venues at the same time slot or same time slot at the same venue.