Twilio integration for Dryfta is out. For those who do not know about Twilio, it is a Messaging platform to send SMS from any app, and ensure deliverability using intelligent delivery features.
As an event organizer, you can do the following using Twilio:
Send SMSs when someone registers on your event website
Notify through SMS when someone purchases a ticket
Send automated event reminders to attendees on their registered phone numbers
Push an emergency notification to all of your attendees
Ask attendees to complete their registration form
Notify attendees about a sudden change in one of the program sessions
Update: Organizers can now send mass SMSs to all registrants. Simply enter your text, choose the registrant type and click on Send button to send SMSs to everyone at once.
To start sending automated SMSs to your attendees, you need to purchase a plan at Twilio's website, get the credentials and enter those credentials into Twilio settings in your Dryfta dashboard.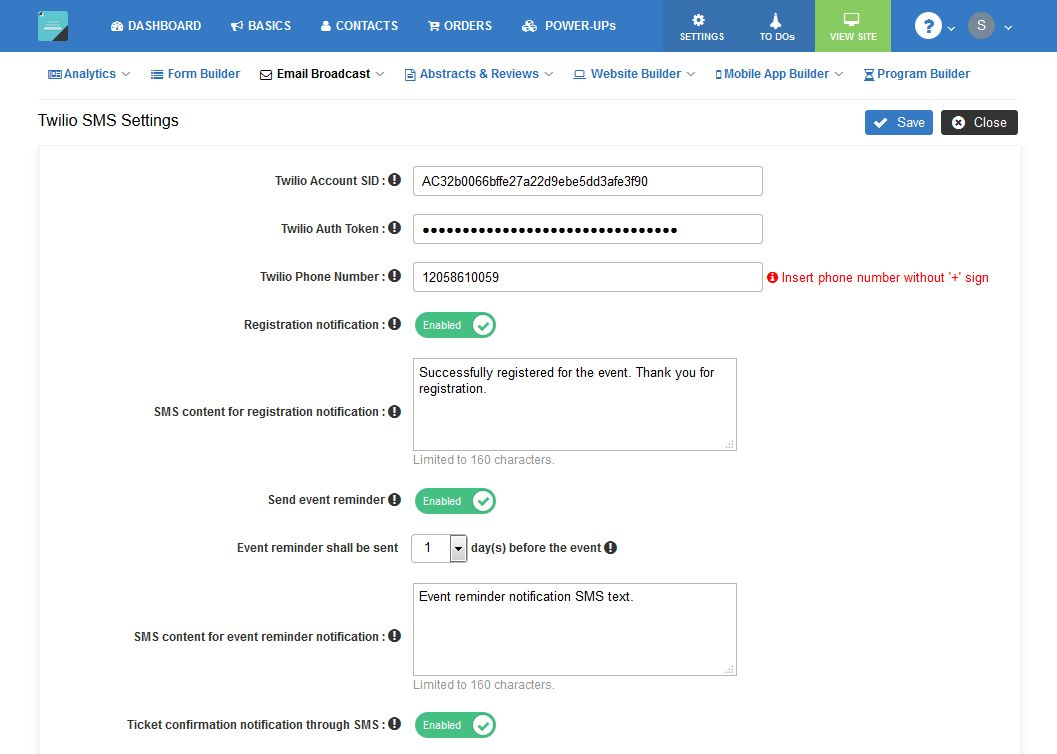 Let us know what you think of this upgrade and if this was something you were looking for.
Get regular dose of latest event tech!