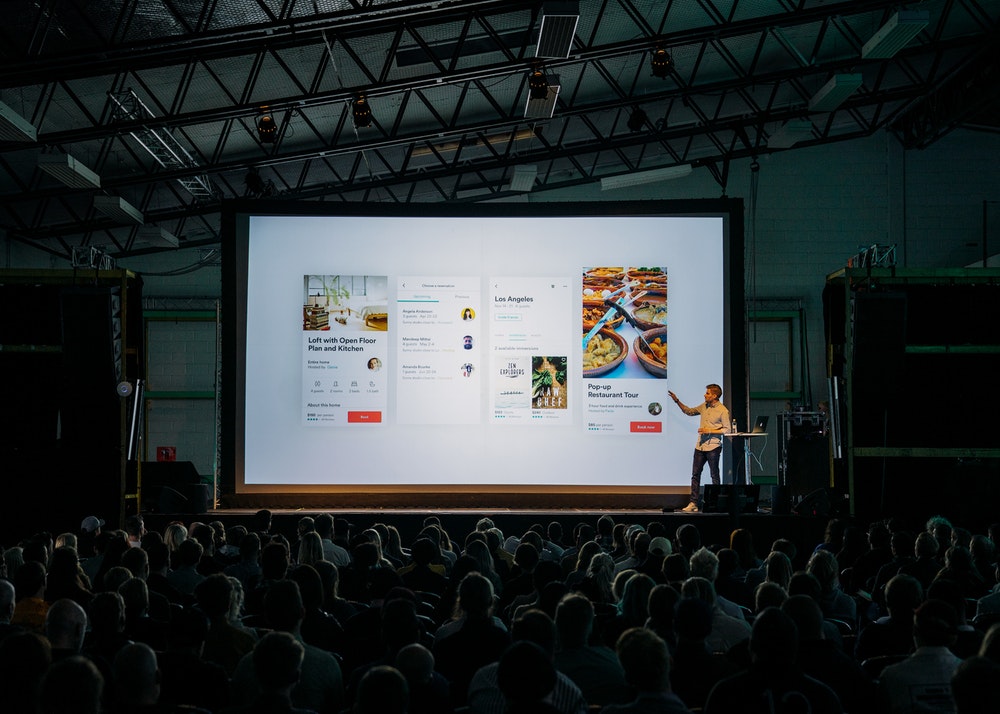 Most event organizers or hosts make the common mistake of chasing the biggest names in the industry to speak at their events. While this may pay off largely, it shouldn't be the sole driving point to you finding your event the right speaker.
The mantra is to bag a speaker who has the ability to connect with audiences, compliments your event's core ideas and brings ideas to the table that your audience can carry with them as important takeaways.
We've put together a comprehensive checklist to arrive at one such speaker for your upcoming event.
☑ Obtain Clarity On The Kind of Speaker You Are Looking For
Before you get down to scanning your professional network and social profiles for the perfect speaker for your event, here are a few questions you ought to ask yourself to obtain clarity on your search criteria:
What are the objectives of your event? What kind of speech will help meet these objectives?
Is the speaker a subject matter expert in the core focus areas of your event topics?
What are the possible takeaways your attendees are looking to walk out with?
What is the budget for your event? What is the budget for your speaker?
What logistics will you be able to provide to any speaker?
What sort of speaker personality will best compliment your kind of event?
What is the duration of speech you are expecting?
What style of presentation is best suited to your event?
Each of these questions is important in narrowing your search for the ideal speaker. For example, it isn't the best idea to engage a riveting, enthusiastic and boisterous speaker if the tone of your event is formal and understated. Likewise, a speaker looking to engage your audience for at least an hour, may not be suitable to a TED talks kind-of set up.
☑ #2 Target Social Influencers In Your Space
Social influencers with a strong digital foothold make for great interactions real-time. Considering that most of their communication and audiences are remote through the digital platform, bringing them out of the mobile screens and onto your podium is certain to ensure eyeballs. Needless to say, these speakers must be closely associated with your event's cause and a focal point. For example, inviting Huda Kattan, one of the biggest influencers globally from the cosmetics giant Hudaa Beauty to address an event on environment change will do little good.
☑ #3 Opt For a Speaker Who Brings Exclusivity To The Table
Often times, in the race to bag a celebrity speaker, we often overlook the value addition the attendees may derive from the session. Ask yourself, would your attendees garner key takeaways from this speaker that no one else may be able to offer them. If the answer is a yes, he's your man. look for entrepreneurs with breakthrough ideas, or the pioneer of a vital social change. This gives your attendees access to exclusive learning.
☑ #4 Allow Attendee Surveys to Drive You
Instead of spending endless hours researching for the perfect speaker on YouTube, networking platforms and clubs, why not allow the attendees of your event to drive your pursuit? Simply float a sheet to every confirmed attendees asking them which personality they would like to witness as a speaker. Even if you are unable to bag one of the suggestions, you'll have a fair idea on what they're looking for.
☑ #5 Create A Value Proposition For The Speaker
Public speaking is an art in itself. There are numerous clubs and organizations that run chapters all across the world to bring together charismatic speakers on one platform. The likes of Toastmasters, BigSpeak and National Speakers Associations are great mediums to find yourself a suitable speaker.
☑ #6 Peek Into Professional Forums
Your perfect speaker could be engaging your audiences on Reddit or Twitter and you wouldn't even know. Head to professional and social platforms to identify thought leaders in your space. Look up speakers or industry personalities with the highest retweets, bloggers with the largest audience or the most active LinkedIn profiles. Chances are, you will find your next speaker on these platforms having an audience very similar to your attendees. All you will have to do is search and search some more.
---
Once the above tips help you narrow down on the speaker you would like to invite, make sure you round the entire exercise off by getting them to reply in the affirmative with an e-mail that's precise, comprehensive and well-crafted.
---