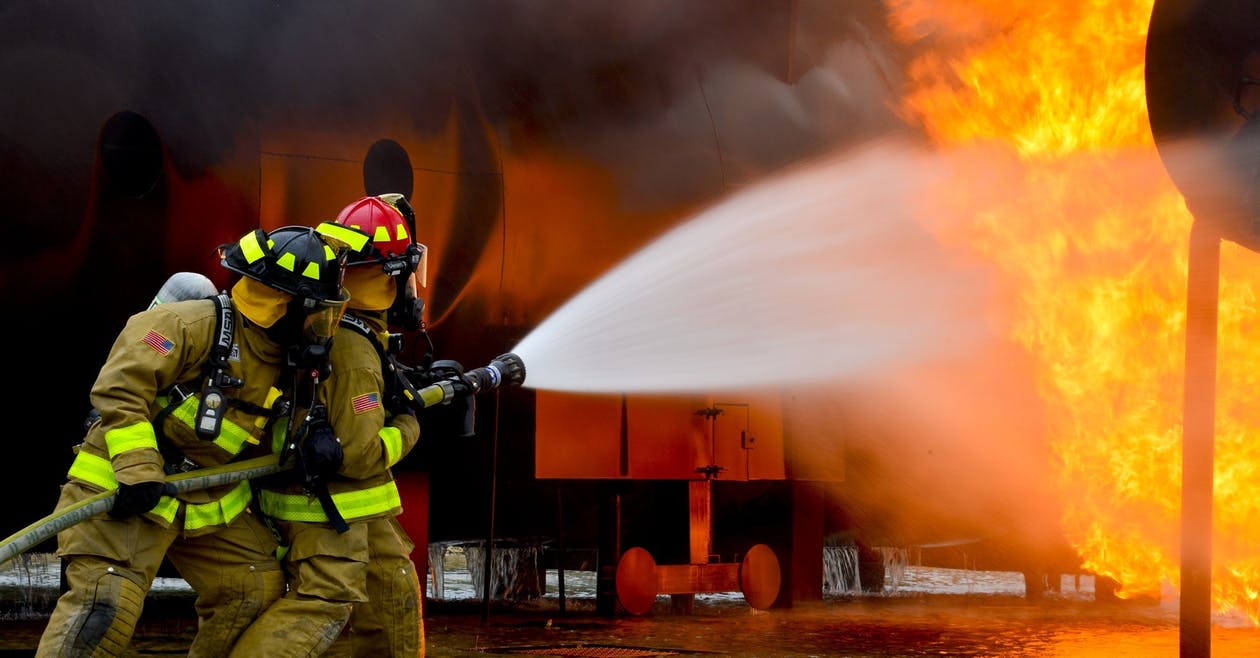 Ensuring your event is in accordance with physical and cyber security requisites is critical to its success. Not only does a security breach at an event cause heavy financial losses, but it also creates room for speculation and loss of goodwill. You may have drawn out a security plan for your event – but is it really comprehensive? Here are some factors you must give due attention to when charting out your event's security framework:

☑ Invest in a Good Security Force
It's always better to be safe than sorry. Albeit at a cost, it is prudent to engage the services of the best security agency for your event. You don't want to end up cutting a sorry figure before your sponsors and attendees because of a security mishap by an inexperienced crew.
☑ Lighting Matters
Ensure the lighting infrastructure of your event is conducive to the physical space, the security measures adopted and the event equipment. Well-lit exits, electric equipment visibility, and stand-by emergency lighting are factors one must consider in the overall lighting arrangements of an event in order to avoid hazardous situations.
☑ Manage Crowd Density
Choosing the location of your event in accordance with the expected turnout and invitee list is a basic pre-requisite to crowd safety. Engage mechanized crowd-trackers, heat mapping and logistical technology to gauge and tackle areas that get overcrowded. This is especially useful in case your event has different platforms, slopes, escalators, and stairs so as to avoid bottlenecks and hazardous accidents.
☑ Encrypt Event Wi-Fi
Encrypt internal networks and Wi-Fi systems to keep cybersecurity breaches at bay. A smart cookie can access your systems and cause havoc to your data and processes you've put in place. A fairly strong and safely guarded password should help in preventing system risks.
☑ Chalk out a Contingency Plan
From evacuation plans, fire safety measures, power back-ups and contact information of the nearest help centers, ensure that your team is ready in the event of any contingency. Create a hierarchy in your team ensuring swift escalation of potentially risky situations. Arrange for a standby medical facility you can liaise with for an emergency.
☑ Share Critical Information With Attendees
Use LED signboards, crowd signage, printed maps and security stewards to your advantage. Ensure your crowd carries with it the venue map either in digital or printed form. Establish information desks at critical points to avoid confusion and streamline crowd movement.
☑ Use The Venue To Your Advantage
Try to maximize the venue from an area perspective. Stagger the entry and exit ways to avoid crowd pile-ups. Create barriers to hazardous areas. Navigate crowds and chart-out routes using fences and pathways. Even engage a dummy walk-through by external parties and solicit their opinion on potential roadblocks from the ease of movement and security perspective.
☑ Be Data Prudent
Safety most certainly also extends to data security, data management, website SSLs, and cybersecurity compliance. Adhere to the data protection and cybersecurity compliance requirements in your jurisdiction to make sure the personal information of your attendees is protected. Draw out a full-proof data sharing mechanism that's wrapped with sophisticated tech.
☑ Data Purging
Be mindful of segregating useful data from that which you can get rid of. Storing unnecessary chunks of data also means carrying the risk of data loss and system breakdowns. Hence, invest in a comprehensive post-event system clean up to stack away data that you would actually use in the future.
☑ Plan your Paperwork
Ensure you have the necessary paperwork surrounding local permits, event insurance, certified equipment from thoroughly vetted vendors, making the security job a lot easier for you. Check whether your vendors are up-to-date with their licenses and engage well-trained staff in their team.
Use to above pointers in chalking out a complete security plan to ensure that your event is remembered for the right reasons.
---