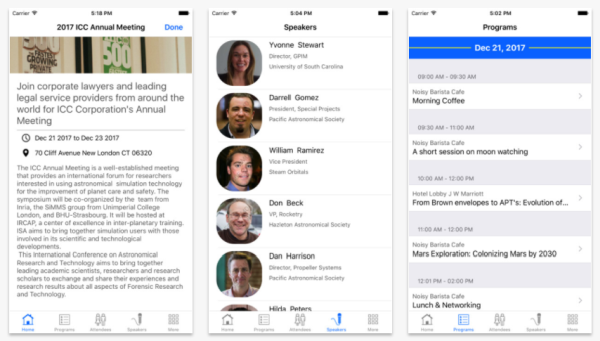 The Dryfta event app for iOS was launched last week.
With this update, we have covered one of our major milestones. Similar to our Android app, for organizers, the iOS app includes the ability to send push notifications to attendees, a QR code scanner to scan QR codes to checkin attendees to event and sessions. Also, it is automatically synced with the website data in real-time so whatever updates organizers push to the website would be synced and displayed on the app as well.
For attendees, the iOS app has a program schedule page listing program agenda, ability to connect with an attendee and request their contact details, scan fellow attendees' badges to collect contact details, view speakers details, browse general information pages, and engage in forum discussions.
If you wish to try the iPhone app, please download it from the app store.
To see the latest features added and improvements made to the Dryfta event platform, go to our System Status page.
Dryfta offers a free trial account for 30 days to all universities and non-profits to try the platform with up to 30 free registrants.
---