You will now be able to access all your events from a single control panel. Simply hover on My profile icon in your dashboard, click on My Events and there you will see all your past and upcoming events you have created.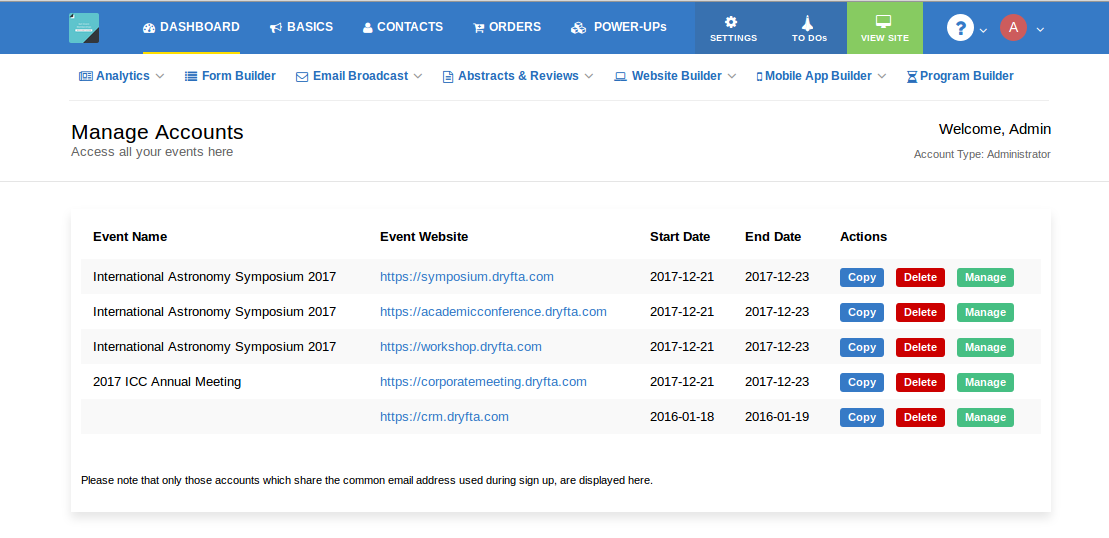 There're three buttons besides each event. Copy, Manage, Delete.
Click on Manage button to manage your event.
Use Copy button to copy your event along with the event data. You have the option to choose which event data you want to copy on to the new event.
Delete button is there to delete the event. Please note that the event is not deleted right away. It goes in hibernation for 13 days and you have all that time to repeal the deletion process. If you do not do anything, the event shall be subsequently deleted from the system.