Until now, when processing refund, the Dryfta platform was primarily acting as a bookkeeper by recording the refund amount in the system. However it didnt actually process the refund. To process the refund, our event organizers have had to log in to their Stripe dashboard and manually process the refund.
We're changing that. Admin users can now process refunds right from their Dryfta dashboard.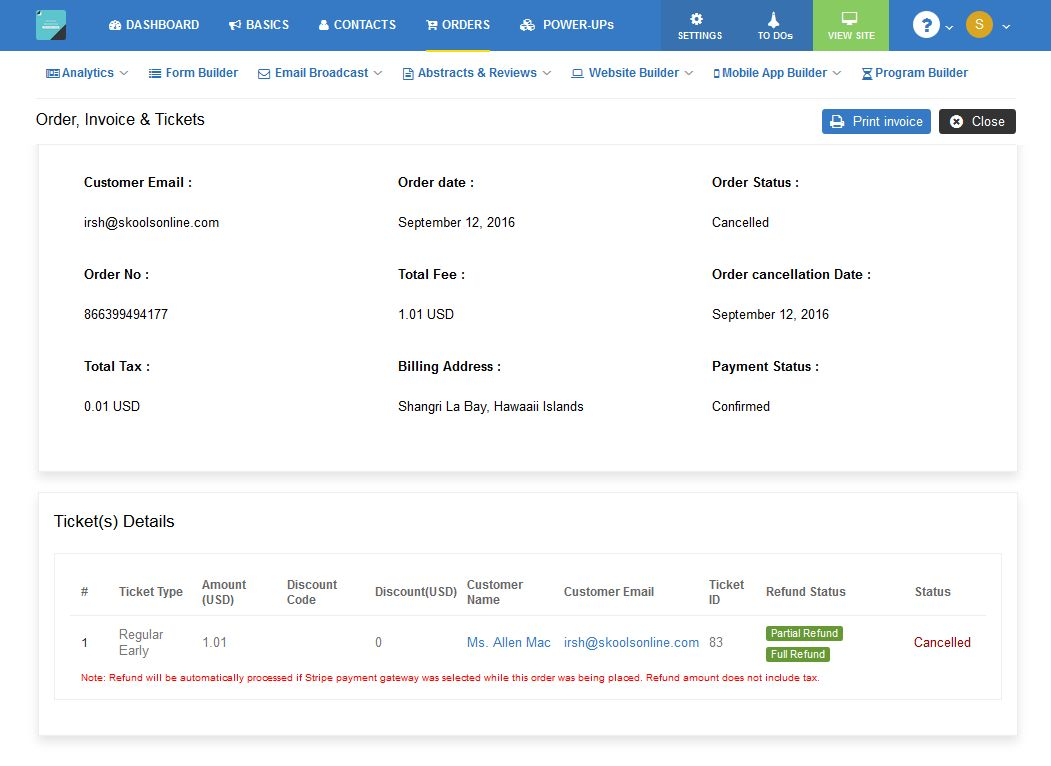 The refund will be automatically processed if Stripe payment gateway was selected while this order was being placed. Admins have the option to make partial refunds. The refund amount does not include tax.
Also, if an order remains pending, the system will now tell you the reason about why the credit card failed or declined. It could be due to many reasons including wrong credit card number, expired credit card, declined by bank etc.
Let us know what you think of this upgrade and if this was something you were looking for.
Get regular dose of latest event tech!