Hosting an event and selling tickets in India? You can now accept payments in INR currency through PayTm wallet on your Dryfta-powered event website.
Set up your PayTm merchant account and get paid directly. No middlemen. Zero fees. Simply link your PayTm merchant account and start selling your event tickets.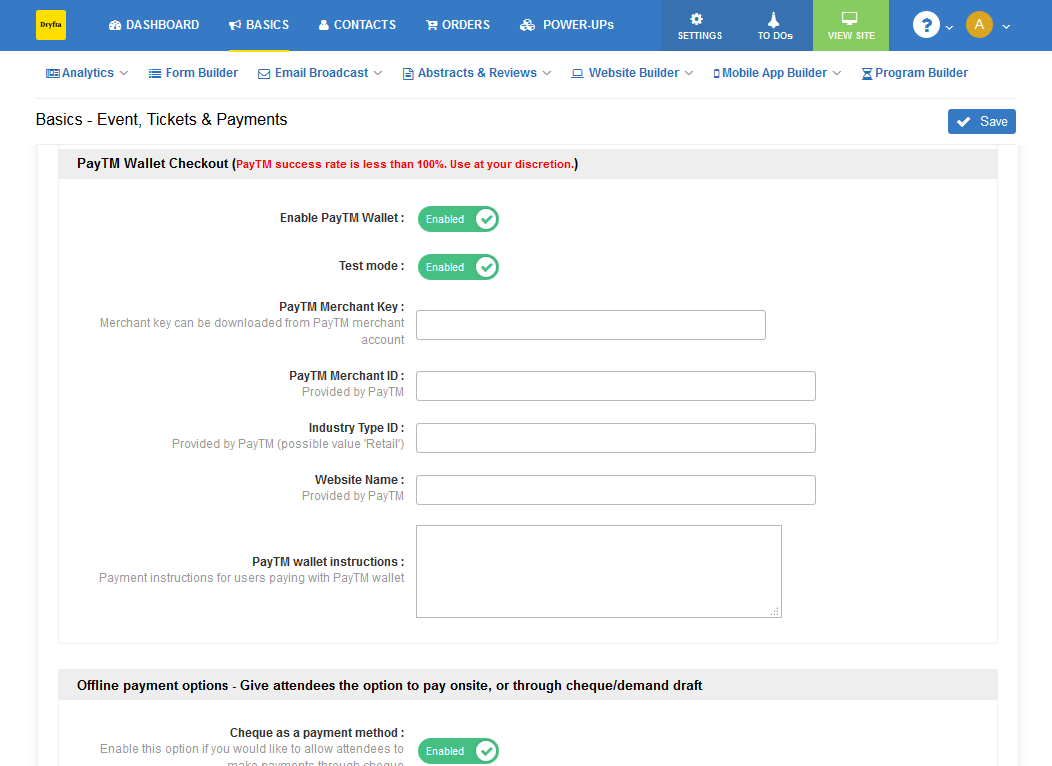 To start accepting payments through PayTm on your event website, complete the following steps:
Sign up for a merchant account on the PayTm website and get the credentials
Enter the credentials in to your Dryfta payment setup for PayTm payment gateway
Set currency to INR in your Dryfta payment setup
Click on Save.
You're now all set to start accepting payments in Indian currency on your event website. Use Dryfta to sell tickets and to accept fees for paper and abstract submissions.
Let us know what you think of this upgrade and if this was something you were looking for.
Get regular dose of latest event tech!