Budget & Expenses Manager was initially launched as a very basic budget management tool to add your individual expenses and calculate the total expenses.
However, after receiving feedback from our customers, we decided to develop this into a more complete and visually appealing budget management tool.
With this new update, Budget & Expenses Manager lets you set a target budget and add your expenses. It then calculates your profit/loss based on expenses and the target budget and also lets you know the balance due for each item.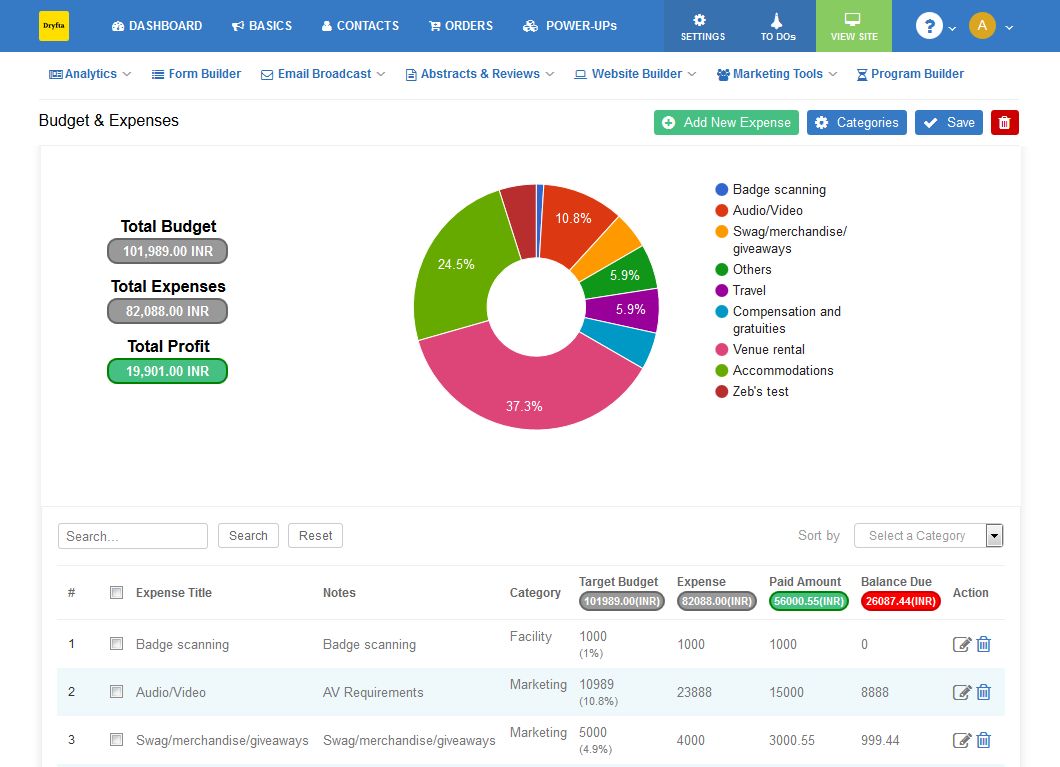 Apart from providing an overall profit/loss overview, it also categorizes your budget and shows profit/loss for each category.
It also visualize your expenses in a nice-looking circle graph / pie chart showing the total percentage of the expenses each item has incurred.
You can export your latest expenses data anytime. To download your expenses, profit/loss and other details, go to Backups Manager and download your data in CSV format.
Let us know what you think of the new Budget & Expenses Manager in the comments below.
Dryfta is the all-in-one event management software for universities & non-profits Know more