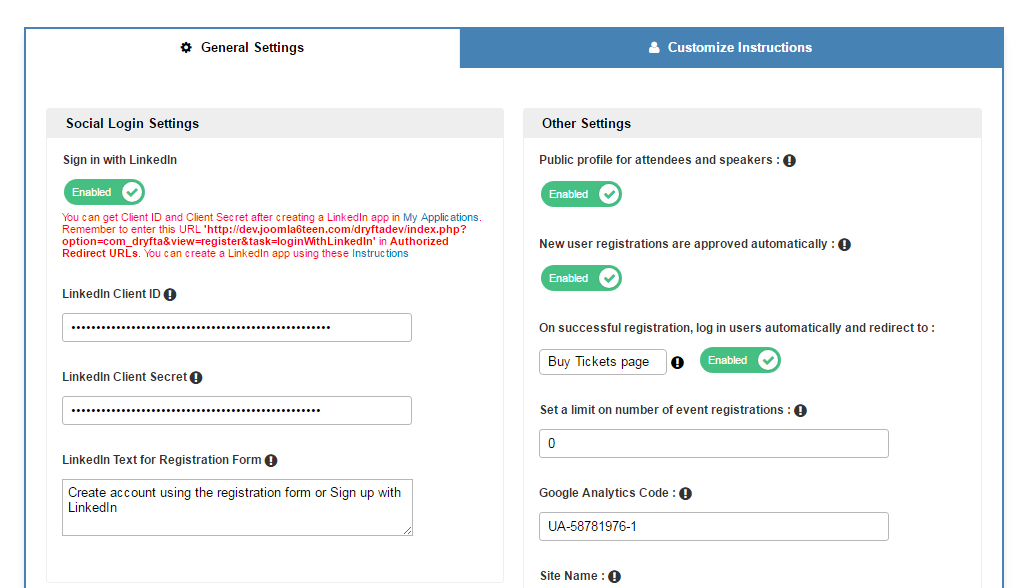 Event registration with Dryfta is easier than before. Organizers can now use the Sign In with LinkedIn feature to let delegates register using their LinkedIn accounts.
The user registering would simply click on the Sign in with LinkedIn button and this would open a popup asking the user to authorize this request. Once authorized, the Dryfta website would fetch user's details from LinkedIn including user's photo, first name, last name, email address, company name and designation/role and save these data into the user's newly created account on the Dryfta-powered event website.

While registering using the event registration form takes around 1-2 minutes, registering using LinkedIn takes only a few seconds and also saves user from the need to enter their details as everything is automatically fetched from the user's LinkedIn profile.