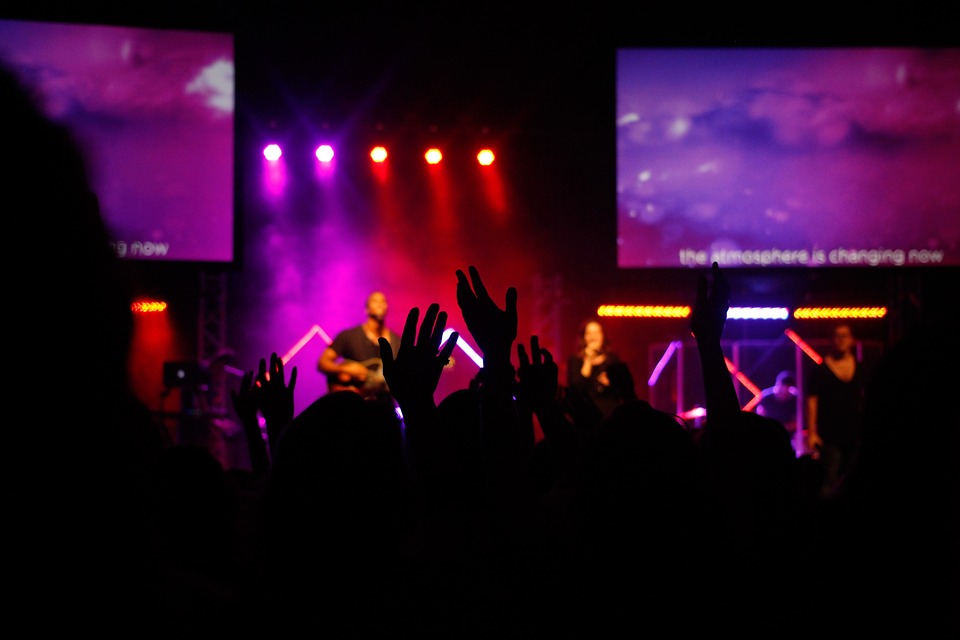 Running an event isn't exactly something that you'd refer to as a walk in the park. There are many things that need to be considered in order to ensure its success. Among them, event marketing is a crucial component that most definitely needs to be worked on. Most event planners now resort to experiential marketing to increase the number of people attending their events.
But, what exactly is experiential marketing? It is a method of promotion of your product or service, by way of educating your target market or audience and getting them to experience what you have to offer, first hand. Let's see how this unique method of marketing can be applied in the world of events.
☑ #1 Digital Sign-Ups
Get your event-goers to sign up for your event via digital media, be it email, a pop-up or even via social media. Allow them the freedom to book a spot for a date and time slot that meets their schedule and let them share out the news with their friends. And when they successfully sign-up for your event, don't forget to reward them with something. For instance, you can give them a special code that allows them to redeem a door gift at your event.
☑ #2 Animated Billboards
Use movement and animation to capture attention and divert it to your event. It can be something as simple as a short message from the speakers of your event or even an interactive billboard that also allows your target audience to ask questions about your event and sign-up for your event on the spot. Animated billboards at bus stops and train stations would be the best bet to fish for event-goers, especially those interested in academics and the likes.
☑ #3 Popup Booths
Have popup booths in strategic places where people can find out in detail about your event, register their attendance and also purchase the merchandise for your event. When they sign up at popup booths and interact with real people to find out about your event, they have a higher chance of recommending your event to someone they know. Don't forget to also let your target audience know where your next stop will be, which is something that you can easily do via social media.
☑ #4 Photo Booths
Photo booths are a simple way to get people to know that you're having an event. All you need is a simple background that highlights what your event is about, some cool props for the photos and voila! You don't even need a camera and people who visit your photo booth can link their phones up to your printer via WiFi or Bluetooth in order to get their pictures printed out right then and there. You can also encourage them to post the pictures on social media so that your event reaches more people.
☑ #5 Virtual Reality
Virtual Reality (VR) is also another interesting way to do experiential marketing. Use VR to visualize the topic of your event and get your potential attendees to have a go at it. The thing is that, with VR, you can let your imagination run wild, as long as the VR experience you give your target event attendees is related and is a visual representation of what your event is about. Once they are able to see the idea behind your event and also experience it in simulated reality, they would be more likely to sign-up or buy tickets to your event.
☑ #6 Audio Snippets
This is another fun way to get people to attend your event, especially if it's a talk or seminar on a new topic or field of study. You can record quick snippets of the topic that will be discussed at your event and post it onto free audio streaming sites, where your prospective attendees can listen to a preview of the talk or seminar that will be held. They can also be given the option to sign up or share these snippets with their friends via social media.
☑ #7 Game Booths
This is a classic option when it comes to talking about experiential marketing. Game booths for your events can be simple games devised to entertain your possible attendees and at the same time, they would stand a chance to win your event merchandise for keepsakes. You can also go ahead and offer free tickets or discount coupons for your upcoming events.
☑ #8 Meet & Greet
Have your event speaker come along and interact with your prospective attendees for a simple talk and after, an autograph and photo session. When they get a chance to speak directly to the person who will be the backbone of your event, they would be more likely to register themselves for your event and suggest it to their friends and family.
---
These are just some of the simple ways that you can incorporate experiential marketing into getting more people to find out and attend your events. Be sure to pick out the method that best resonates with the people that you are looking to invite and give them the best preview into what your event is all about. Remember, you only have that few minutes and a single first impression to get them excited about your event. Make sure that first impression is a lasting one!
---