Dryfta users flock to their event snapshots page whenever they want to see real-time status of their events. The real-time status includes attendees who are signing up, ticket orders that have been placed, abstracts that have been submitted so far, total payments collected, tickets which are selling the most, check-ins made to sessions, most loved speakers among attendees, most active attendees, topics/themes which were hot favorite among attendees, countries most participants came from, top commentators in forums, most successful exhibitors & sponsors and many other similar insights which keeps you in control of your events.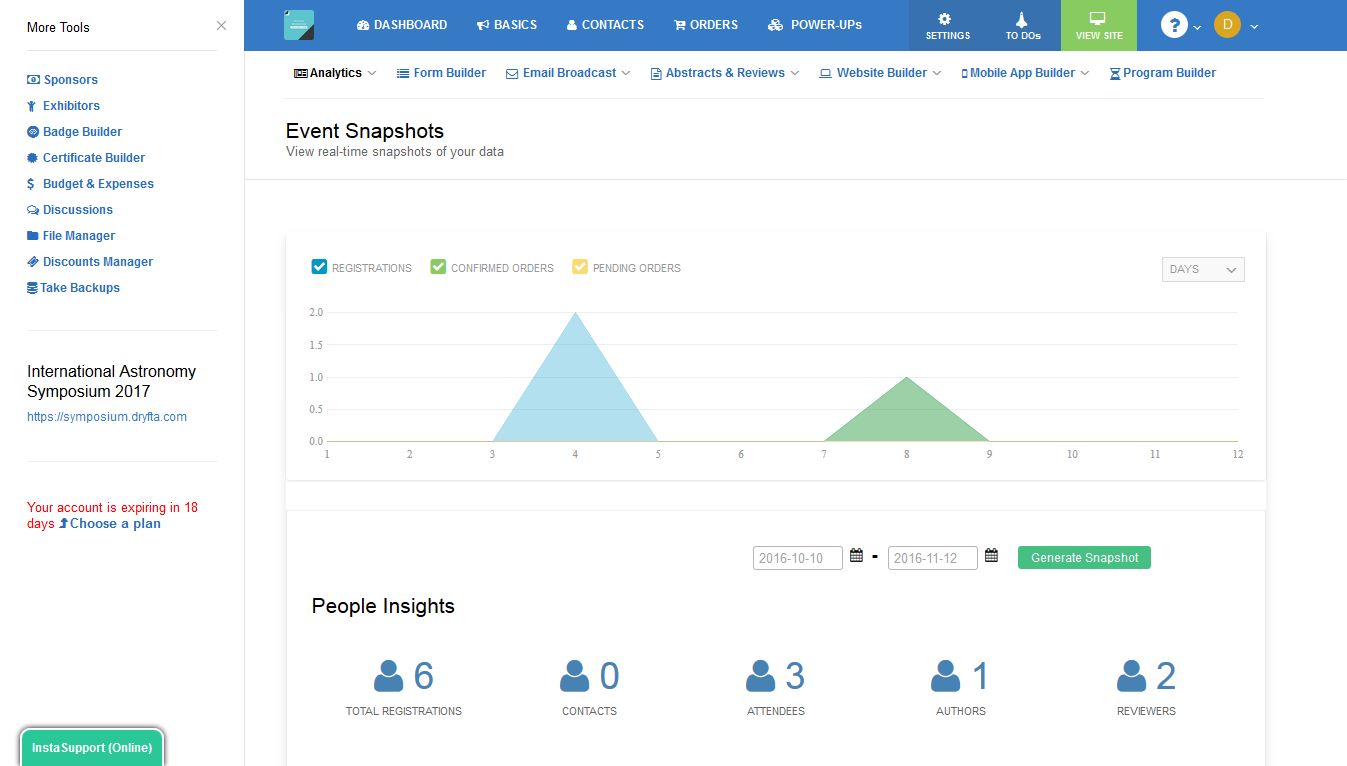 With the latest update, we have made event snapshots page more visually appealing. The tables with textual data has been replaced with colorful bar graphs and line charts, and added a world map visual graph to display countries with most participants.
To display change from last week for various single data points, we added percentage change under each number widget. That will give you an idea of how your event is faring at every passing week.
Let us know what you think of this upgrade and if it helps in any which way in creating your custom forms.
Get regular dose of latest event tech!