Dryfta is an event management platform for universities and organizations. The Mailchimp integration for Dryfta lets event organizers sync subscribers and mailing lists from Dryfta event platform to Mailchimp and vice-versa.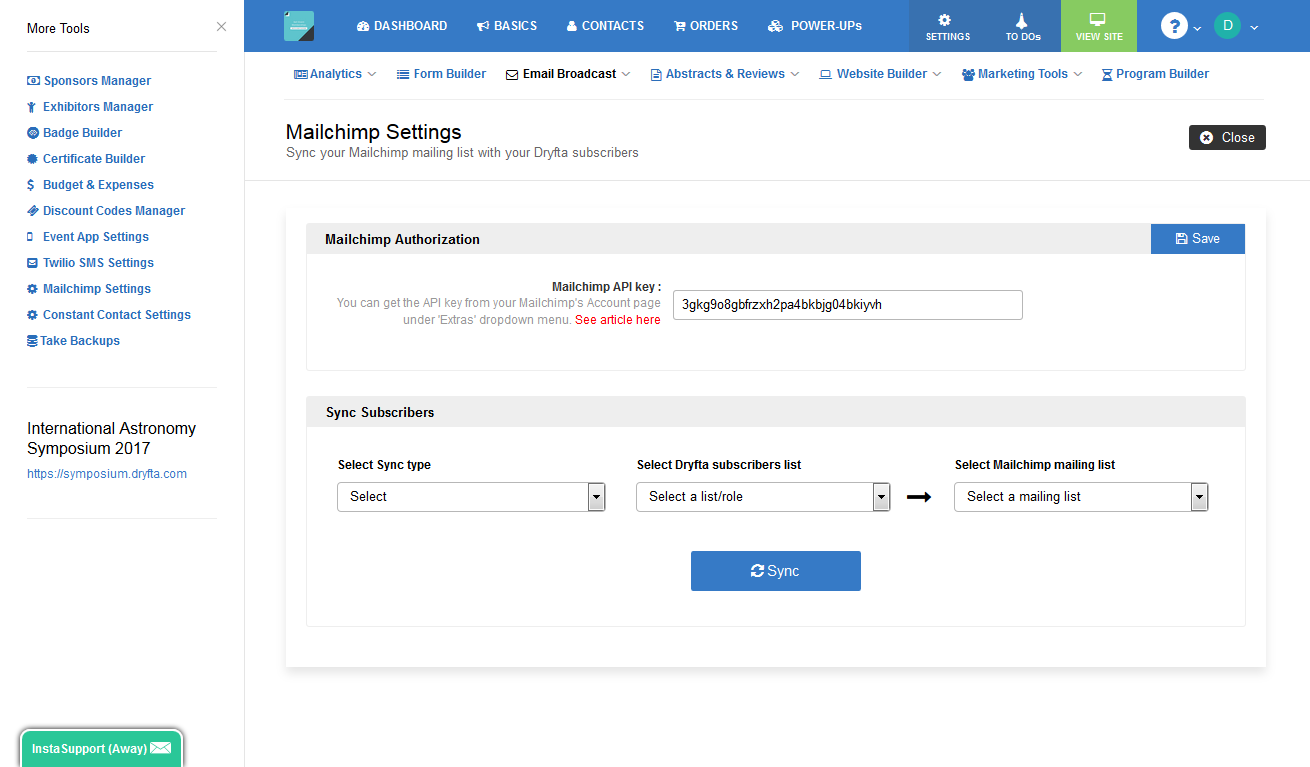 Overall Benefits
Collect email addresses using the opt-in box on your Dryfta powered event website and push these subscribers to a mailing list on your Mailchimp account. That's the combined power of Mailchimp email marketing and Dryfta event platform, at your disposal!
Apart from subscribers, you can also sync name and email addresses of your attendees and speakers to Mailchimp and send email campaigns using the Mailchimp email software.
Convert subscribers in your Dryfta event platform to registrants
Technical & Support
To use the Mailchimp integration for Dryfta, all you need is your API key. Enter these credentials in your Dryfta dashboard and you're all set to start syncing your mailing lists and subscribers to and from Mailchimp.
Cost
Mailchimp integration comes free with a Dryfta subscription.
Get regular dose of latest event tech!