Erasmus University Rotterdam (EUR), together with Delft University of Technology (TU-Delft) prepared for the 2021 IAME conference in Rotterdam, one of the main gateways to Europe. Rotterdam is one of the most beautifully modern ports in the world, thus still positioned to experience significant growth within its own industry. The conference aims to bring experts from all parts of the world as well as new ideas, revealing insights and cutting-edge research results.

Through the IAME conference, the Maritime Capital of Europe had a chance to connect with industry leaders through unique interactions and visits. The 1st International brain-machine interface Environmental conference was hosted in Rotterdam on November 25-27, 2021. The conference has a strong foundation of both physical and online participants and a hybrid design, allowing attendees to participate remotely.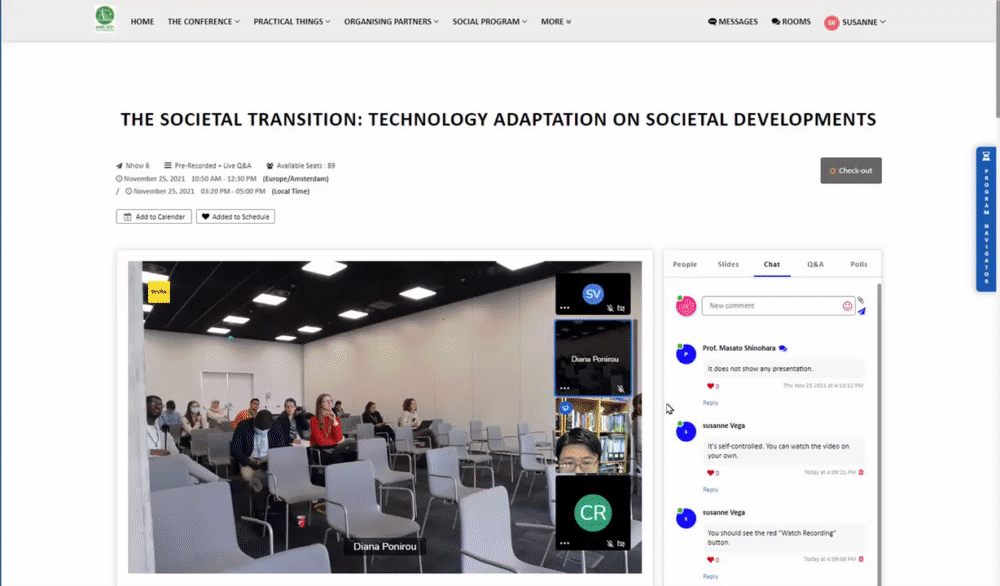 IAME Used Dryfta for:
Abstract submissions
Uploading pre-recorded videos
Email campaigns
Event website
Selling registration tickets
Creating hybrid environment with virtual live meetings and physical meetings all at once
Virtual posters
Interactive event schedule
Session live chats, and Q&A
300+ Abstracts Submitted
IAME asked its authors to submit their abstracts and upload their pre-recorded videos and presentations via Dryfta. During a symposium, participants at the physical location and those who are attending the conference virtually, will join the live Q&A session together to discuss the papers in the symposiums.
60+ Hybrid Sessions
The virtual participants could ask the questions from anywhere in the world and without taking time away from the physical attendees. Attendees joining from the event location watched presentations along with those in attendance for it and concurrent sessions made up for being able to interact with speakers one-on-one by making available all of the material that can be accessed after the session electronically.
Attendees joining from the event location and participating online had the same view with concurrent sessions. Videos of each session were shown to virtual participants with questions allowed from both. Once presentation was over, those accessing remotely could ask their questions, while attendees in real time showcased their opinions.
Private messages & session chats
The Attendee Matchmaker created conversations at the event, with an integrated chat feature that let attendees send messages with emoticons. The point system rewarded attendee interaction, giving more relevance to event organizers, and the session recommendations for further participation helped drive targeted experiences.
---