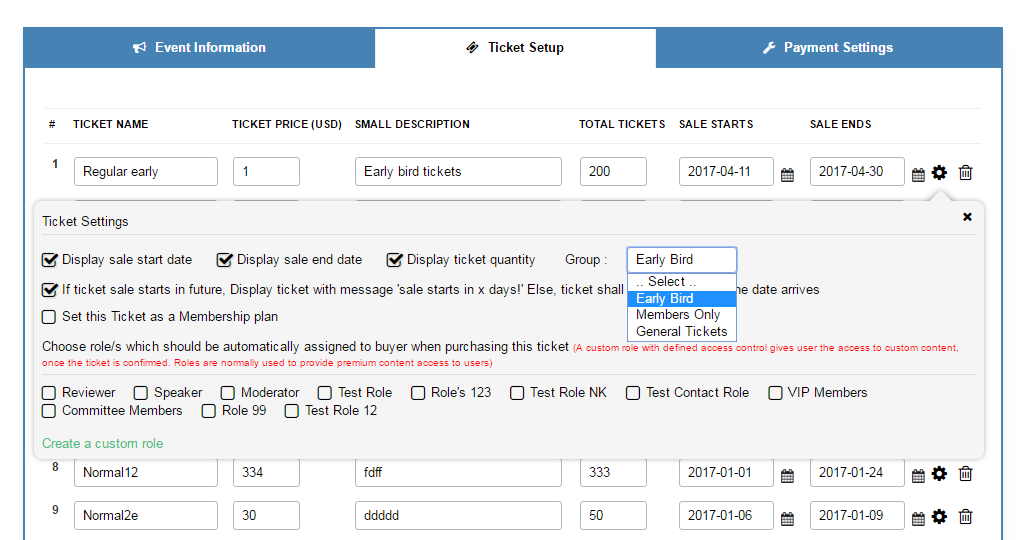 Many event organizers using Dryfta have a lot of ticket types for their delegates to choose from. So, they would just create these ticket types and it would all display in the ticket purchase form. Most of the times, this results in confusion for delegates as to which ticket type is meant for what purpose.

So we have added the option to group ticket types with different headings and with option to change ordering of the groups.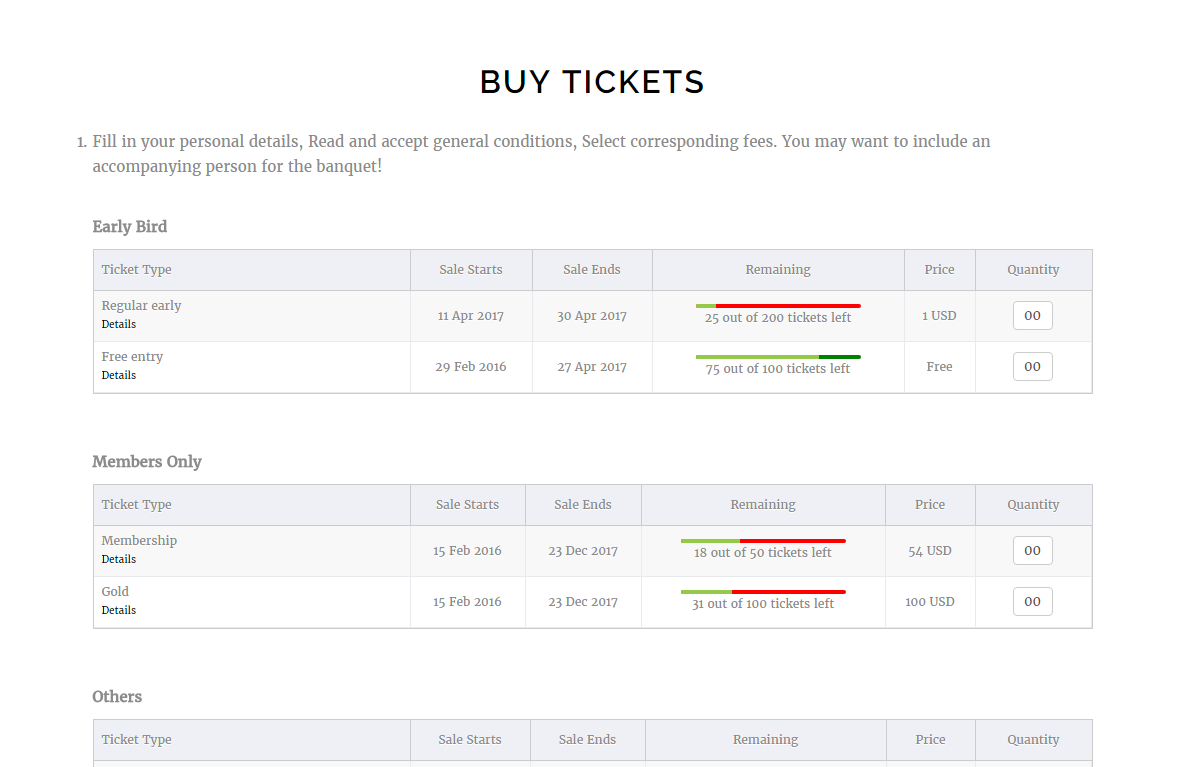 In the Basics section, we have added a Groups button to add groups. After creating groups, an admin has to edit a ticket type and select a group for the ticket type. Then, click on Save to save the changes.
This would be displayed on the event website under ticket purchase page with Group heading and tickets under that group.