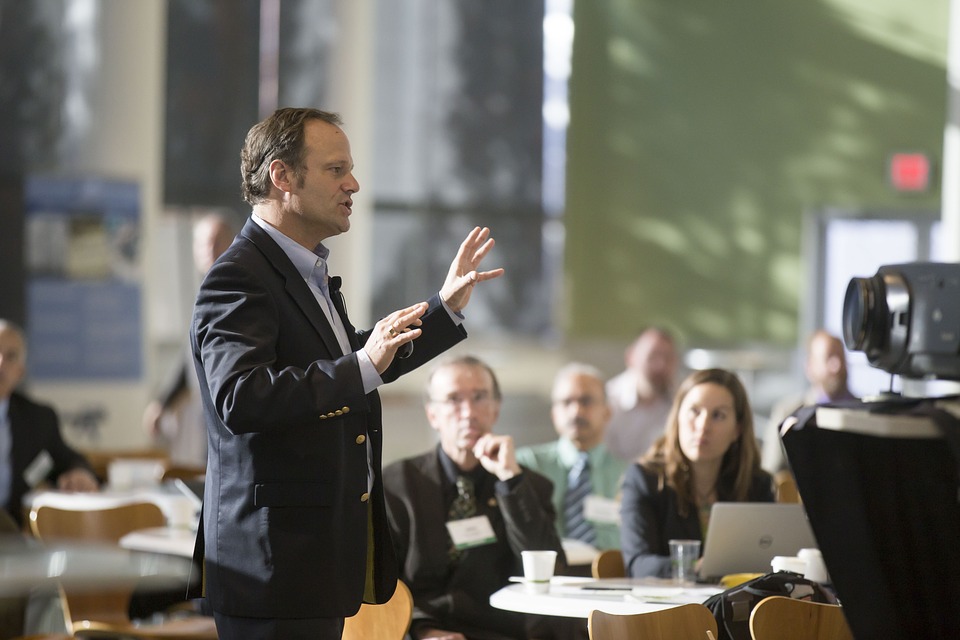 As a member of the academic society, attending seminars and conferences are an integral part of life. However, like all other formal events, there are unspoken rules for such things and it is important for you as a member of the scholarly community to know them like the back of your hand.
☑ #1 Dress Code
Academic conferences are formal events. Period. As much as you'd like to stay comfy for the rest of the odd 6-8 hours these conferences last for, a sweater and jeans may not be the best option. Opt for comfortable and breathable dress clothes and padded shoes to help keep you comfy throughout the whole event.
☑ #2 Be Prepared
Make sure you have all that you need for your academic conference. Ensure that your smartphone and handheld devices are readily charged the night before, especially if you will be using them at your conference to take notes or record snippets of talks. If you prefer the old-school methods, be sure that your notebooks and writing apparatus have been prepared.
☑ #3 Take Note of Amenities
Go early to your conference venue and make a mental note of which facilities are located where. This would prove helpful later on when you're badly in need of, say, the loo and need to find your way back after. Also note if they have a canteen nearby where you can grab a quick bite and go back to your academic affairs, undistracted by hunger pangs.
☑ #4 An Open Mind is Vital
Not everything that is said at such seminars and intellectual meets may be your cup of tea. Keep a broad view over everything and try to look at it from the speaker's perspective, whenever possible. The whole idea of such get-together of great minds is to share the knowledge and learn some other bit of information, so it's best to be as unbiased as possible.
☑ #5 Watch Your Words
When discussing the event or anything presented during the conference, it is definitely wiser to be mindful of the comments that you make about it. Be careful not to, directly or indirectly, offend someone with your thoughts on the event. Everyone is entitled to their own opinion but, try to carefully curate your words so that you are not misunderstood by the other party or your opinions misconstrued in any way.
☑ #6 Social Media Etiquette
There may be things that you find interesting during talks and presentations, and being the tech-savvy social butterfly that you are, you may be tempted to share these things on your social media. Be sure to always credit the speaker and/or the event organizers. Figure out if they have any special social media hashtags associated with the event and use those.
☑ #7 Mingle and Network
It's quite common at academic conferences to meet new people and share what you know with each other. During breaks, grab a quick sip of a drink and talk to the people around you. Meet with the senior researchers and introduce yourself and the work you do. Ask about what they do, latest development in their industry and what they find interesting, even what they would like to conduct research on someday. Don't be a recluse.
☑ #8 Show Appreciation
Once the conference is over, contribute back to them as much as you can as a token of appreciation to the event organizers for your chance at expanding your knowledge bank. If they have some form of monetary collection, which is quite common in independently organized academic conferences, try to give as much as you are able to. They may need your support to continue what they do. Otherwise, a quick shout out to the event via your social media channels would be good, as well.
With these in mind, go forth and learn new things. Always be prepared and be wary of the way you carry yourself at such formal events. Bear in mind that these impressions would last throughout your academic career. These simple few points to remember may seem trivial but they can help you blend-in effortlessly and soon you would be able to master the art of academic events and such intelligence-driven meet-ups.
---
Engage attendees and streamline your event processes with Dryfta event apps. Available on Android and iOS.