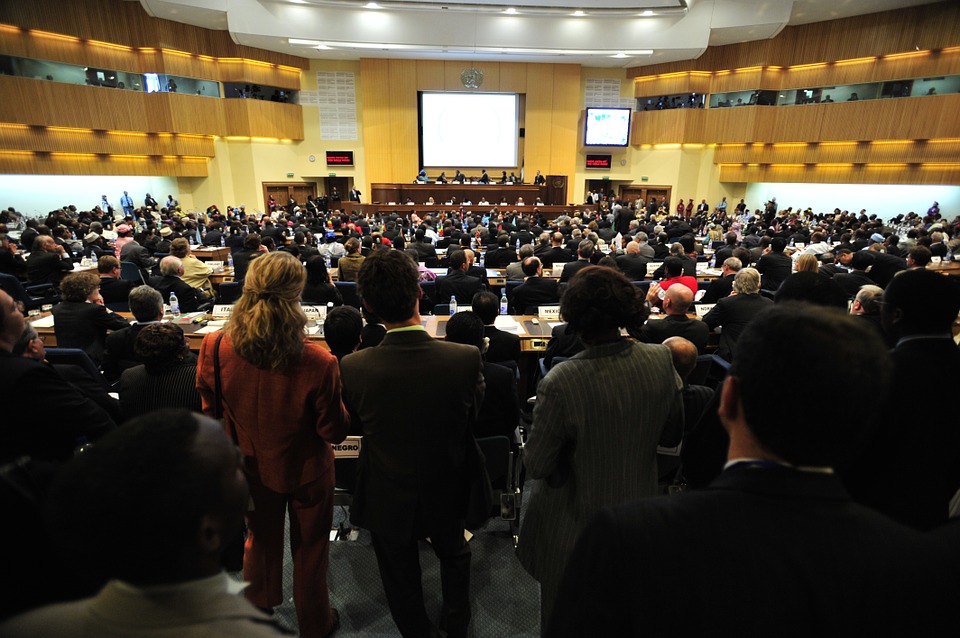 Conferences are very vital if you are interested in becoming a pro in your field; more so, it is a fascinating opportunity to meet with new individuals, learn some new stuff, and so on.
However, there is a lot of hard work to be done. Attending a conference is more than just flying down to the venue, take a seat and listen. No! You have a role to play as you must not only pass through the conference, the conference must pass through you too.
While there are different roles you are to play before, during and after the conference, we will be limiting this post to what you are to do during the conference. But rest assured, we will talk more on the other aspects in our other blog posts. So, don't be far from here.
☑ #1 Make Good Use of Networking Opportunities
A conference is usually a place where different individuals from around the world gather and one thing that has never failed is networking. Meeting the right set of people at the right time can change your life forever.
The good thing is that everyone is expecting to meet new people in such conferences; so, you do not need to be afraid of being snubbed. Walk up to anyone you've been looking up to, introduce yourself, exchange contacts or business cards, laugh a bit. It is effortless.
I have seen a lot of individuals go to conferences and leave without making new friends. You should not spend so much money to come to such a place and go empty-handed. On another extreme, I have met people who want to meet everyone. That's wrong! In a conference of 1000 attendees, if you meet with 50, you have done well. You will look non-serious trying to meet with everyone. Also, you definitely cannot remember everyone you met at the conference.
There is rarely any conference that does not have breaks or lunch sessions. During this time, if you came with friends, leave them alone and go meeting new people. During lunch, sit down with total strangers and start a discussion. You'd be surprised who the next neighbor is.
☑ #2 Be Active on Twitter
Twitter is a place for active discussion. Most times, conference organizers make use of hashtags to connect with attendees. During the event, tweet salient points, attach the hashtags and tag the speakers. Do you know what you are doing? You are drawing attention to you! Your followers also will respect you the more knowing how much you seek to develop yourself.
More so, it is another means of networking as there are also other attendees who will retweet your tweets or comment beneath. So, it is a win-win situation.
☑ #3 Target Discussion Sessions
This is where you should never go wrong or silent! A lot of conferences had micro discussion groups of 10s, 20s, etc. Don't miss out here. The good thing is that you don't necessarily have to know so much but ask questions and give your contribution. You can also lead the group discussion by being the group coordinator. Your personality might interest someone in that group that can give you the platform you seek.
Whether you are the anchor or not, you can pass a piece of paper around, asking your group members to write their details or you subtly share your business card. Anything you decide to do, ensure you do not disturb the main purpose of the group or conference.
☑ #4 Do not just Learn, Act!
There is usually this emotional feeling we get when charged during conferences. But it seems as though, we forget what we've been told to do once we step out of the hall. It happens, I know but you can be more intentional about it.
You can begin to implement what you have learnt right from the conference. For instance, a friend and I were in a conference, and the speaker opened our eyes to a better way of performing a task. Do you know what my friend did? He sent a message to his assistant, informing her of the new development. Immediately, things were put in motion.
If you don't have an assistant, you can set a reminder or put it on your to-do list. In all, endeavor to act!
☑ #5 Be an Active Learner
Attending a conference is beyond marking attendance and taking pictures with notable personalities so you can show off later on. It is so you can learn to become better. So, if you'd forget anything, do not forget your note pad or journal! Make good use of it by jotting key points. I once learned to write as much as the speaker(s) says. While this might be quite difficult, you can do something close and write.
So many attendees fall asleep during conferences, thus losing vital points. Please, endeavor to rest well enough before the conference so you can be active all through. Don't get easily distracted by messages or calls as you can always attend to them later. Most importantly, don't be a passive learner or spectator! Participate fully in the event.
---