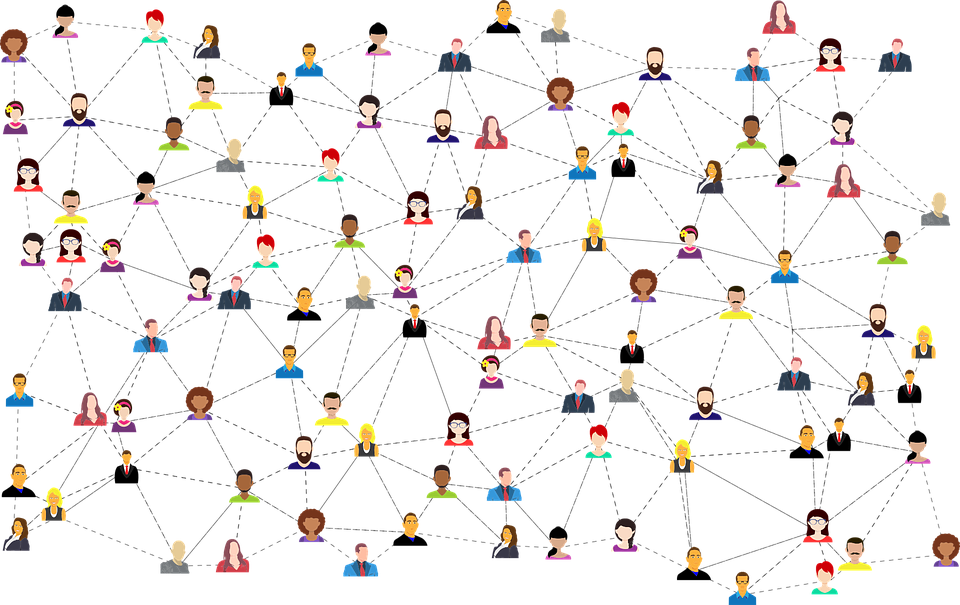 Academic social networking sites, or ASNS as they are referred to, are digital platforms that have been gaining immense traction over the last few years as means of publishing and sharing academic content. From research papers and academic events to professional networking, ASNS are bringing about a paradigm shift in academic information disbursement.
Having said that, social networks such as Facebook, Twitter, Pinterest & LinkedIn are communities that haven't been given their due for their immense capabilities in event promotion & communiqué. Let's look at how we ought to leverage these seemingly informal platforms to promote academic conferences.
Pinterest
Nothing captures mindshare better than images and infographics. That's where Pinterest contributes effectively as a social media tool for event promotion. Pinterest boasts of housing 5 % of all the referral traffic online, ahead of Twitter, LinkedIn, and YouTube. Here's how Pinterest can bring unprecedented benefits to your conference promotion.
Pinterest allows you to publish key slides or infographics from presentations that are part of your academic conference. Throw in a link to the image source and drive traffic to your event.
Private boards on Pinterest allow users to share content with media houses, online websites and dedicated communities that are centered around the key focus of your event. Leverage your private board in reaching out to communities across your domain.
Allow the private profiles of your speakers, key attendees, sponsors and bench to pin posts on your event board as well as theirs, drawing their followers onto your event page. Chances are if they follow your speaker, your event's focal point will be of relevance to them.
Academic conferences can be promoted leveraging local elements of the city which may range from museums, universities and other locations of academic relevance. Pin images of these locations with interesting insights that tie back to your event's focus.
LinkedIn
LinkedIn is the most widely used professional social network that caters not just to academics and scholars but also to the workforce at the other end of the spectrum. Hence, with LinkedIn, not only will you be drawing in interested opinionators, but also industry leaders who put that knowledge into action. Here's how you can draw them all into your event.
Arguably the most penetrative action on LinkedIn to promote your event would be to get the cream of your attendees and speakers who are LinkedIn influencers to post about your event.
The advantage of LinkedIn lies in the fact that you can network second and third levels connections with ease, as is the norm on the platform. Scanning through their areas of work and skill set, you can personally invite interested audience pools through a direct message. Keep in mind to be polite and not assertive.
LinkedIn allows you to upload presentations and videos that can help disseminate information on your event and give users a sneak peek into what's to unfold on the big day. You could also edit your headline and include a link to the event.
Facebook
With over 1.7 billion users, Facebook is a social networking mammoth that can spearhead the cause of event promotion. This platform offers a host of features that can be leveraged to not just propagate your event but drive its attendance higher. Let's look at a few.
First things first, get your conference details up and active on your Facebook page and optimize its visibility. Push the Event tab right on top of your timeline with your calendar for browsers to see the place, time and other details of your event. Once you get one interested user to follow your event, it is bound to feature on the feeds of their peers. So make sure you start right.
We often undermine the effectiveness of keywords, data points, and hashtags. Facebook offers an algorithm that throws up event suggestions to those users who relate to the core cause of your academic conference, may it be technology entrepreneurship, etc, based on their Facebook activities. So include these keywords and make etymology work for you on Facebook.
Facebook has no dearth of public groups on various topics of interest such as city-specific entrepreneurship wings, budding researchers on various subjects and academic communities. Splash the details of your event across these groups to capture relevant mindshare and subsequent action.
Get your keynote speakers, organizers and your academic bench to add the event to their Facebook calendars and to get a larger spectrum of their followers to discover your event.
Twitter
The magical 160 characters on Twitter can deliver a substantial boost to your event promotion. Some useful hacks you can benefit from on Twitter include:
Create a dedicated event account with all the information of your event, complete with an engaging hashtag and daily tweets sharing relevant information on your academic conference.
Make sure you respond to tweets mentioning your event/account, as people are more likely to share that story with their friends and family.
Have a strong influencer live tweet your promotional events or a key speaker's video briefing of what's in store. This should get you significant traction and clicks.
Use free tools like Snappa where all you need to do is feed the tool the text and image and it throws up a perfect template tweet that's ready to go out.
---
Conclusion
Aside from their specific benefits and features, all of these social networking sites help the academic community identify early adopters and breakthrough thinkers through hashtags and relevant posts. So keep the communication line warm and specific. Also, remember to cross-promote each of your social tools on the other in order to multiple mentions with little effort.
Which social network you leverage for your academic events largely depends on the goals of the academicians and the finer nuances of your campaign collateral, but leveraging social media platforms can certainly take your event a long way.
---