Dryfta works: platform of choice for ATypI
ATypI, Association Typographique Internationale, is the global forum and focal point for the type and typography communities and business.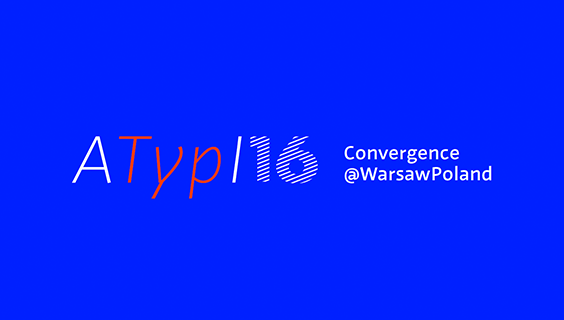 Used Dryfta for: Collecting abstracts, Sending email notifications, Peer review, Creating Event website, Email marketing
Here's a quick interview with Tamye Riggs, Director, ATYPI, about her experience with using the Dryfta event platform for ATYPI Warsaw Conference 2016.

What do you like best?
The management and support team behind Dryfta are incredibly knowledgeable, responsive, and proactive. When reporting bugs or requesting features, it's a joy to be answered so quickly and thoroughly. Knowing that our needs and ideas for features are taken into consideration immediately is incredible. It's also wonderful to be able to help other organizations who might need this platform by offering constructive feedback and discussing our workflow with Dryfta leadership. The company has been eager to support us and to help us get the most out of this ever-growing platform.
Update: We now have an integration with over 750+ third party apps via Zapier to allow syncing your Dryfta contacts with any of the supported apps.
What do you dislike, and if you have any feature requests?
There is really not much to dislike about Dryfta! They are constantly adding new features and tweaking based on user feedback. I would like to see a few more themes and/or more typographic/design flexibility, but I understand this is a luxury. Right now, the API is not open for integrating with proprietary systems, but this is something that should be resolved soon, which would make Dryfta an even better platform for organizations like mine.
What business problems are you solving? What benefits have you realized?
Dryfta enabled us to more easily manage our abstract submission and review process. We still needed to massage data outside of Dryfta to integrate speaker ratings and other factors from past conferences, but it was much easier to collect everything initially on Dryfta. After the initial learning curve, we should realize substantial time savings by using Dryfta to manage our abstracts and sell/manage event registrations for future events.

Many of our users reported they enjoyed using Dryfta to submit their proposals, and found the system clear and easy to use.
Recommendations to others considering the product
Dryfta offers tons of great features and it takes a little time to explore everything. Invest the time and really check it out—the results are worth it in time and cost savings. Dryfta is affordable and the level of support is more than outstanding. I researched countless platforms for event registration and abstract management, and couldn't find anything else this robust at such an affordable price point. I could not be happier with my decision to work with Dryfta.