Full-featured, interactive mobile app for event networking
Boost attendees engagement & improve exhibitors ROI with a thriving community networking platform, personalized agenda, meeting scheduler & private messaging.
Boost Exhibitors ROI with Lead scanning & Retrieval
Attendees & exhibitors can scan QR codes embedded on the name badges and automatically save their contact details using Lead Scanner.
Leads are saved under user dashboard and can be later exported to spreadsheet or added to phonebook.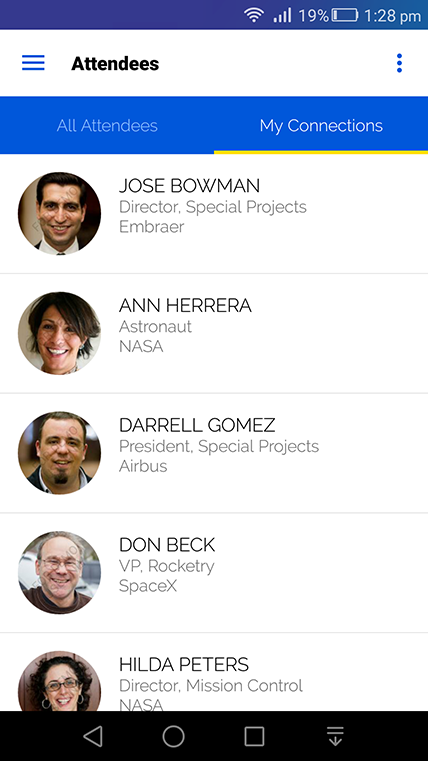 Personalized schedule for Attendees
Attendees can create their own personal agenda by adding sessions to their schedule and checking in to these sessions.
Checks for event date conflicts.
Real-time venue and speaker conflict checks so admin can clear the conflicts right away.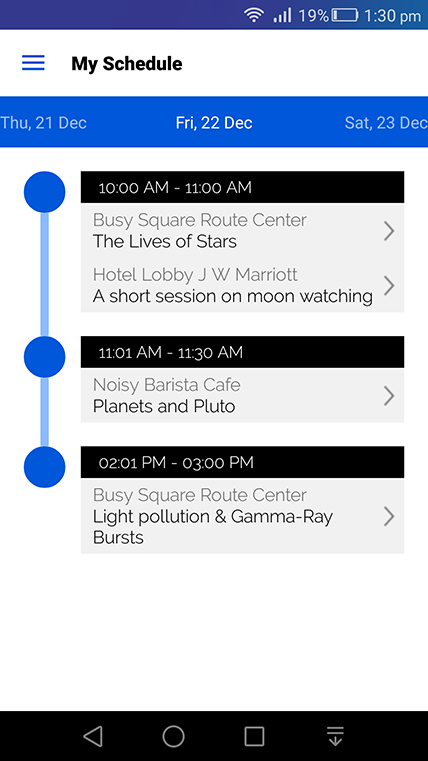 Create Connections & Send Private Messages
Attendees can send connection requests to other attendees. If accepted, their contact info is saved under My Connections which can be later added to phonebook.
Attendees can send private messages to connections.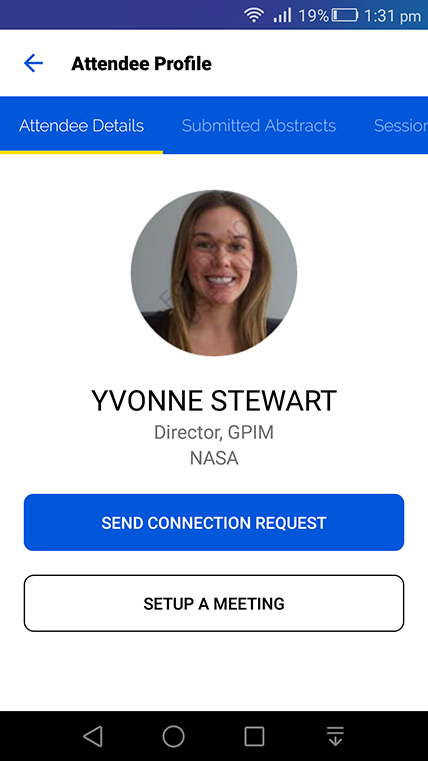 Attendee Matchmaking
Attendees are recommended with attendees with similar interests
They can schedule meetings with matched attendees or send 1-to-1 chat messages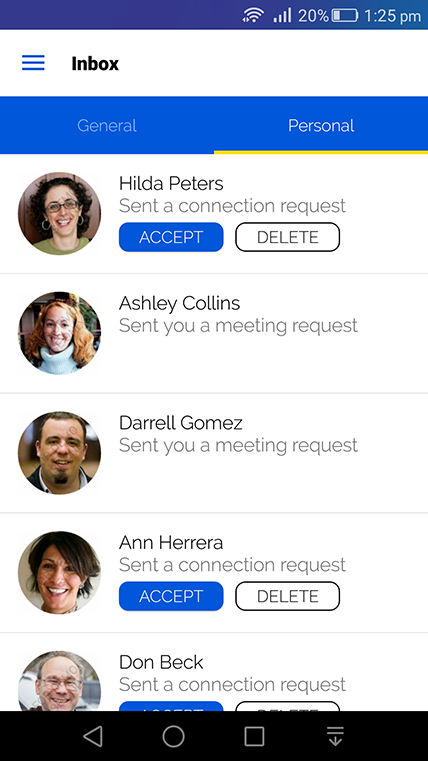 Rich Attendee Profiles
Attendees' profiles include their general info, their abstracts and sessions they would be attending. Attendee information is synced across the platform, website and the event apps.
GDPR compliant (attendees have control on what information they wish to display publicly)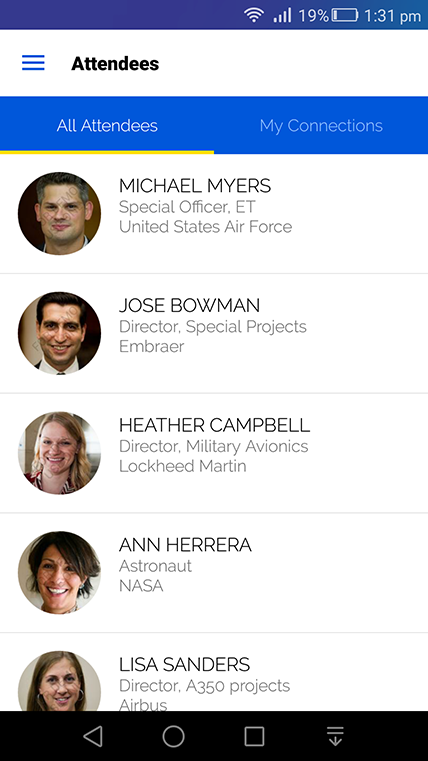 Program Schedule & Group Chat
Beautifully displayed program sessions with Add to schedule and Check-in buttons along with lists of attendees and speakers for each session.
Sessions also includes slides uploaded by speakers with tools to leave comments and ask questions from speakers
10X engagement with group chat & Q&A with speakers. Attendees really love it!
Post-session surveys & Live polling with live results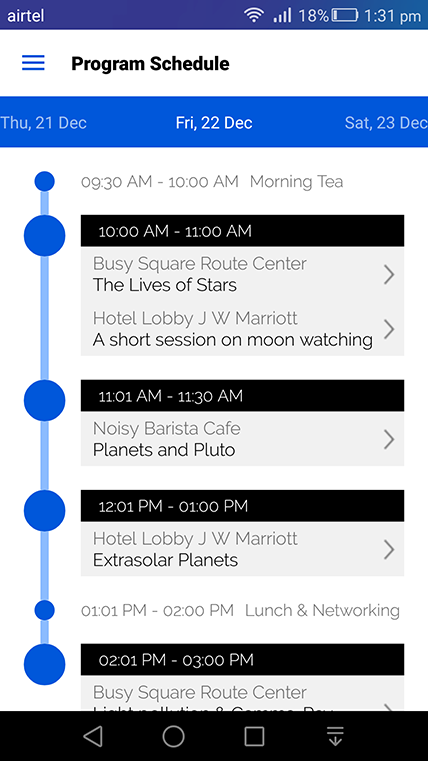 Rich Speaker Profiles
Speakers' profiles include the basic details, their speaking engagements and sessions they would be attending. Attendees can send connection requests and set up meetings with speakers.
GDPR compliant (speakers have control on what information they wish to display publicly)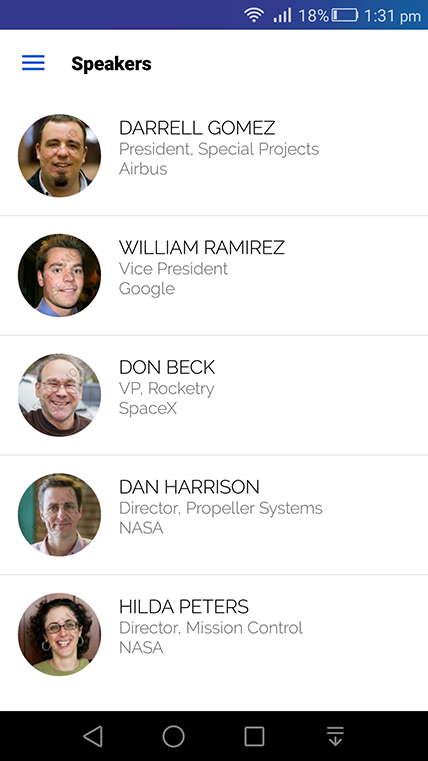 Boost ROI for Exhibitors with Maximum Interaction
All exhibitors at one place with exhibitor logos, links & product information
Exhibitors can display profiles of their representatives who're attending the event.
Attendees can collect sponsors vCards instantly
Schedule instant meetings with exhibitor representatives
Lead scanner for exhbitors to scan attendees QR code & save their contact information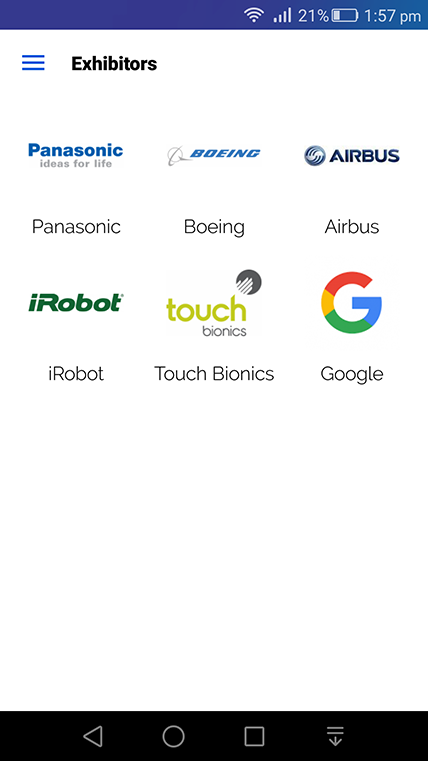 Custom informational pages about your event
Want to add your own custom contents in the event app about your event venue, accommodation and logistics, or just anything in general? You have it. Add unlimited content pages and display them in the event apps.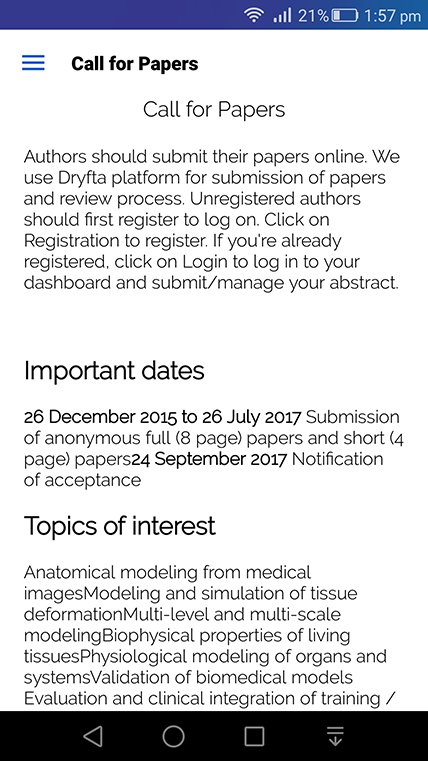 Offline mode
No internet? No problem. Your attendees can access the app and their data even when offline.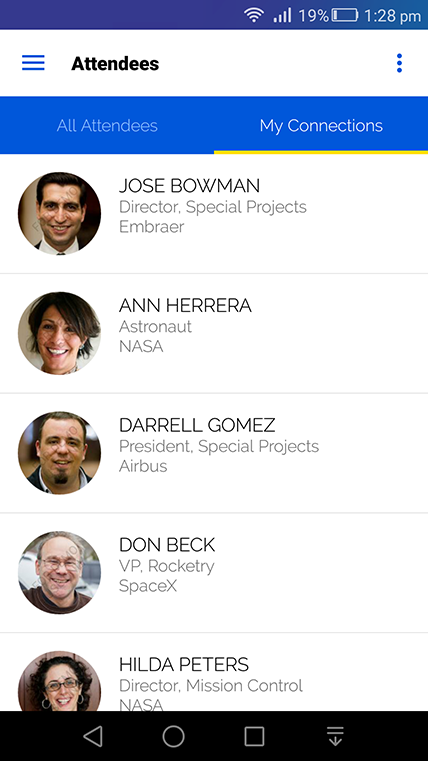 Push notifications
Send push notifications & urgent messages to attendees right on their phone. Engage with your attendees whenever and however you want.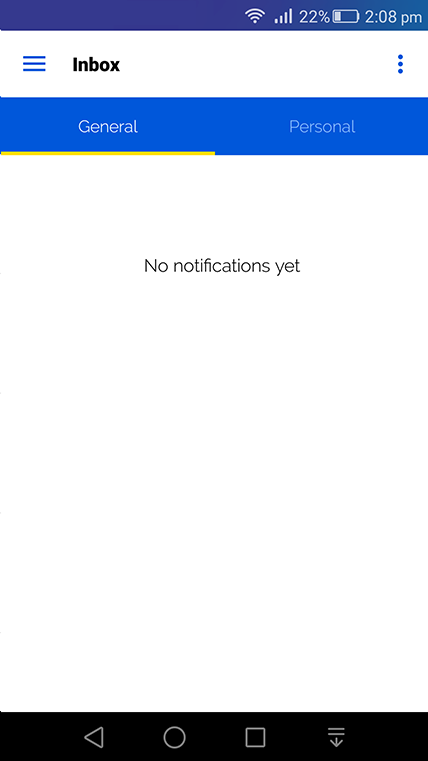 Export to phonebook
Collected leads using Lead scanner? You have option to export it to your Phonebook. Alternatively log in to your dashboard, go to vCards and export the leads to your spreadsheet.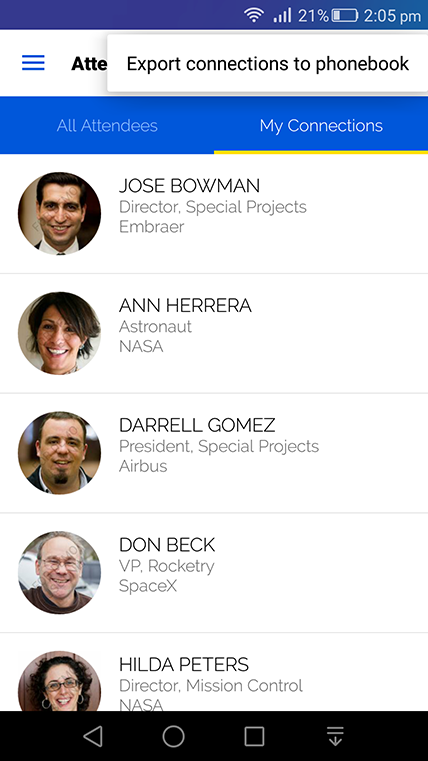 Schedule 1-to-1 meetings
Attendees can setup one to one meetings with other attendees & exhibitors by selecting a time slot and sending meeting requests.
Attendees can create their own availability slots for times when they're available for meetings