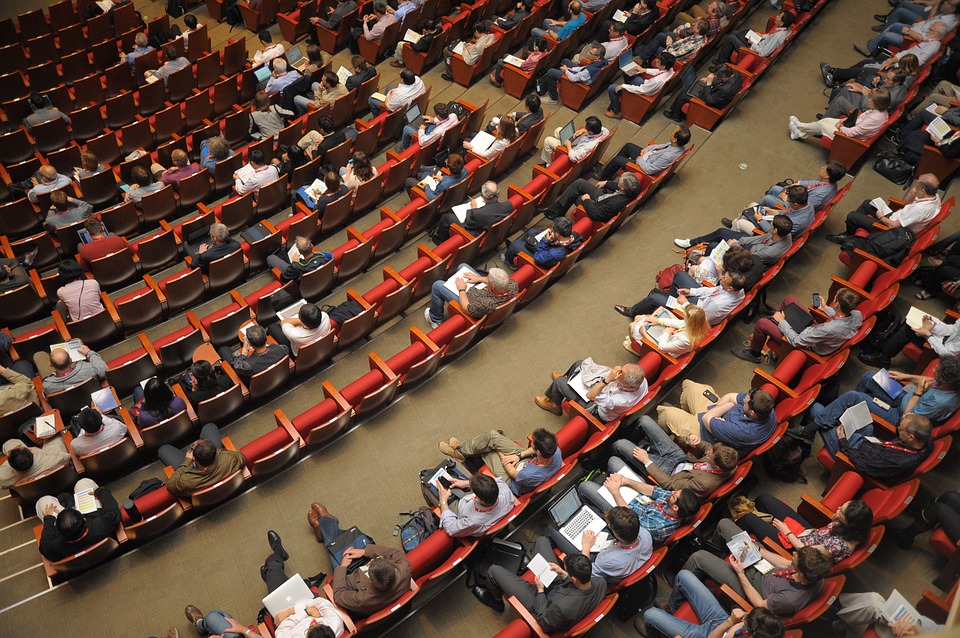 A well-executed event can help boost brand awareness, facilitate lead generation and increase your sales. However, a well-planned event but a poorly promoted one does little to meet the goals you set out for it. Nothing is more discouraging than a lukewarm turn-out for an event you've invested your physical and intellectual capacities in. Which is why we've put together a list of activities you must tie in with your promotions.
Here are some sure shot ways you can boost the attendance to your event and make it a success:
✳️ Send Personal Invites
Personalization always works. Aside from general broadcasts, sending personal invites to past event attendees, newsletter subscribers, and even prominent influencers goes a long way in driving event attendance. Throw in a complimentary goodie bag or gift for that special touch.
✳️ Unique Experiences
Plan a special experience for your attendees that's centered around your product or service, and make sure to drive this piece of information across all your communication collateral. For example, if you are launching a skin salon, provide for a complimentary expert skin analysis for your attendees at the event.
✳️ Involve The City
Whether it is prominent city square or a landmark eatery, tie in your promotions leveraging places in your city that have high footfalls. That's a proven way of ensuring maximum eyeballs for your ad collateral and also benefiting from the goodwill of the place.
✳️ Early Bird Offers
Incentivize the early bird registrations with price concessions, coupons or gift vouchers that make it worthwhile for them to sign up right away. You could refer to the early bird model of past successful events hosted by brands that are similar to yours to understand what catches the fancy of your audience pool.
✳️ Entry Pricing
Segment your ticket prices ensuring every audience section is factored in. A likely attendee may wish to buy a cheaper ticket at the cost of forgoing certain experiences. Allowing them that levy is a great way to ensure all population stratum attend your event.
✳️ Social Media
It's the age where social media can get you just about anything you wish to curate for your brand! Connect with marketers, social influencers from your industry, digital news agencies, bloggers and listing websites, even if at a cost, to drive details of your event across various portals.
✳️ Event Location
Often overlooked by organizers, the location of your event holds a bearing on the attendance in a big way. Attaching a map to your promotional pieces and highlighting the approach roads to your event location proves extremely handy for your attendees. Set up signboards and placards along the way to make the job easier for people on the road.
✳️ Simplify The Registration Process
Whether it is an online form, a handwritten registration or a telephonic one, make the registration process is as streamlined and simplified as possible. Keep the number of information fields to an essential minimum, allow for bundled registrations and even bundled pricing. Often times, browsers drop out of a registration process due to the lack of patience to fill up a long, tedious registration form.
✳️ Cross Promote
Leverage a brand or another event you can associate yourself with and engage in a mutually beneficial cross-promotional exercise. Not only could this work as a means of promotion, it could also result in a large chunk of that brand's workforce and associates attending your event out of the established association.
✳️ Pick The Date Wisely
It's never a good idea to have your event date clash with another sought-after event in the city, a local festival or any day of regional prominence. You're only going to divide the attendance and lose out on people who otherwise would have looked forward to attending your event.
While you're busy setting things up to roll-out your event, keep in mind the above handy pointers that could make a world of difference to the attendance you clock in. Feel free to share your own tips in the comments below.
---