In our last update, we have added a few important features to the platform viz. Option to add Multi-level drop down navigation menus, Abstract Rating filter to filter abstracts by its overall average rating, and some more.
But amongst all the updates, the most important was the Drag and Drop feature in Form builder, Page Labels and Widgets Manager. Earlier, to order items, one has to enter synchronised numbers so an item numbered 1 comes before the item numbered 2, and item numbered 6 should go after item numbered 5, and so on. That, we figured, involved too much Mathematics and was taking a lot of toll on an already busy brain! Thus, Drag & Drop feature.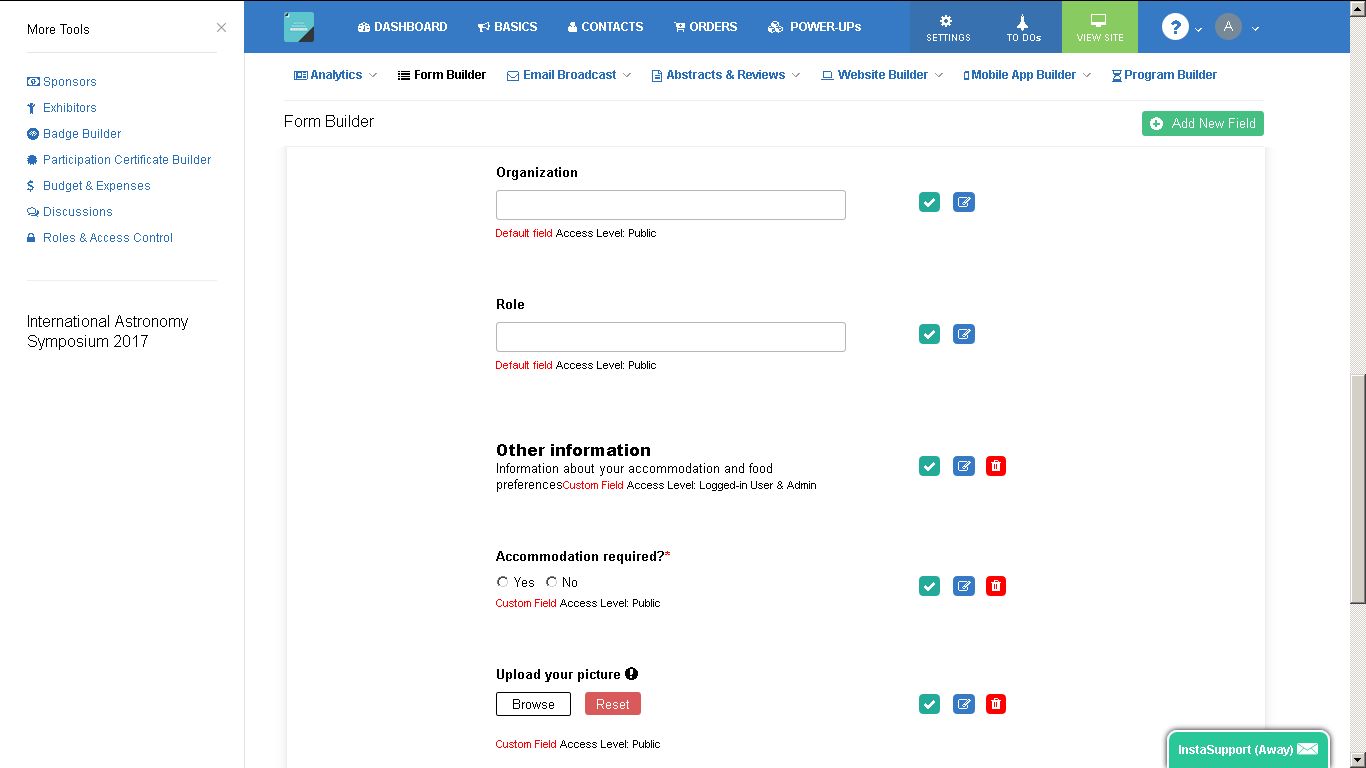 This, hopefully, will make it much easier now to arrange fields, pages and widgets. Give it a try and let us know if you love the new updates!
Get regular dose of latest event tech!