Zoom integration for Dryfta is now available. Check it out: https://marketplace.zoom.us/apps/E9nF_cbOSaSapHT0FCpwew
Dryfta is the all-in-one, fully-integrated, collaborative event platform that event organizers use to collect submissions, sell tickets for online meetings & on-demand videos, create program schedule and send email campaigns. All from one dashboard.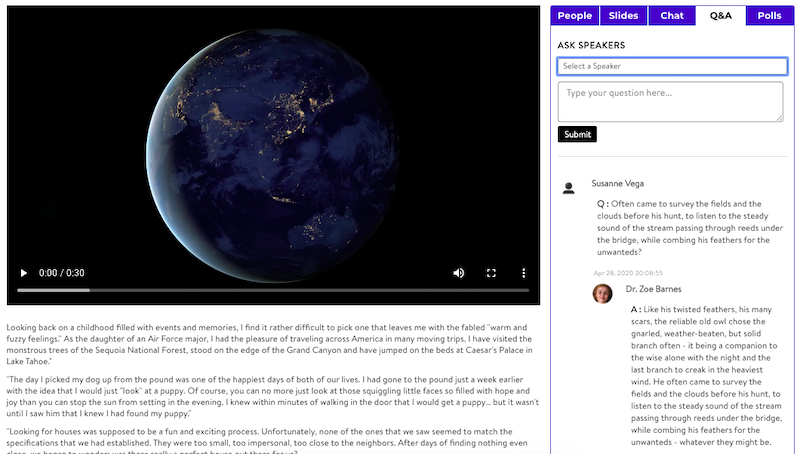 Using Dryfta + Zoom integration, event organizers can do the following:
Create meetings & webinars
Create meetings & webinars from within your Dryfta event platform with option to associate existing webinars and meetings with sessions and breakouts
Dryfta does all the hard work
Let Dryfta create webinars on its own using the newly created session's date/time and seating capacity. For example, when you update a session's date/time, it also updates the associated webinar's date/time & seating capacity. Organizers have option to enable live recording when creating a virtual session
Easy check-in to sessions
To join the webinar, participants log in to event website, go to the session they plan to attend and click on the Check-in button (comes up 5 minutes before the session begins). On check-in, it opens the Zoom webinar automatically.
Keep a record of Check-in/Check-out time
Dryfta automatically saves participants' check-in & check-out time in your event platform which you can view for each session from within your Dryfta dashboard and can also export as CSV.
---