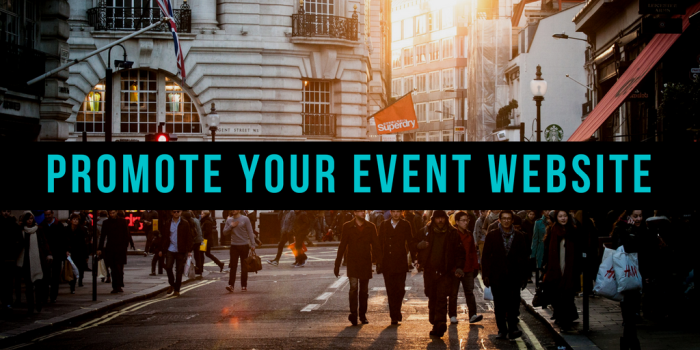 According to Wikipedia, StumbleUpon is a discovery engine that finds and recommends web content to its users. Adding your event website on Stumbleupon lets people with similar interests find your website. You can further maximize the conversion using Remarketing techniques.
Update: StumbleUpon moved to Mix.com!

Here's how you can add your event website on StumbleUpon:
1. Go to StumbleUpon.com
2. Sign up or Log in to your account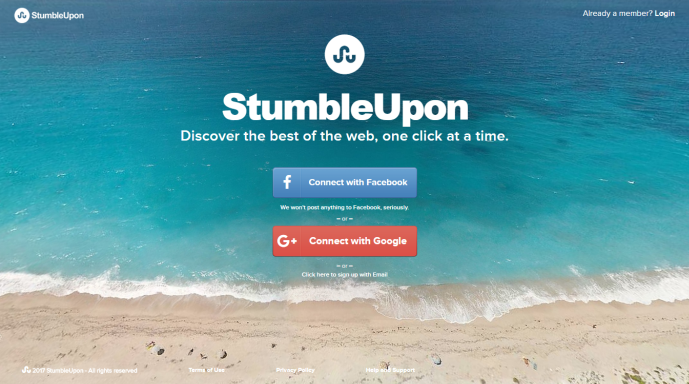 3. Click the Profile tab from the page
4. Click the "Add Pages" button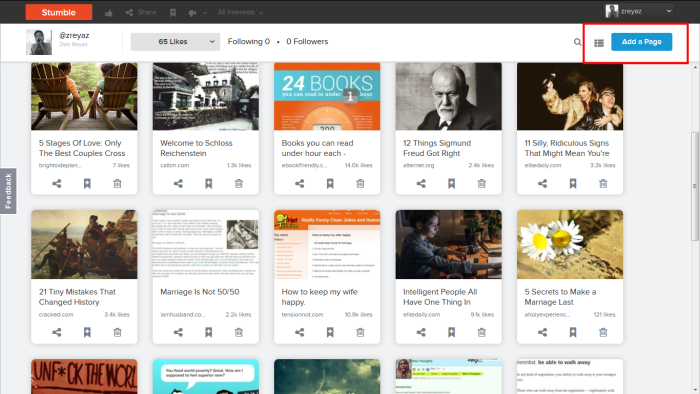 5. Fill out the form.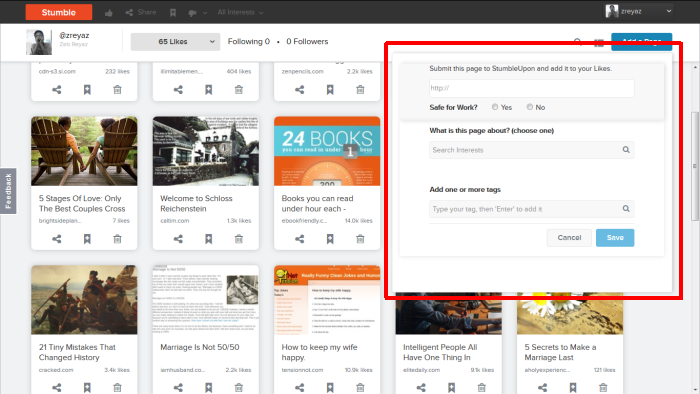 6. Select the most appropriate interest from the search box under "What's this page about" question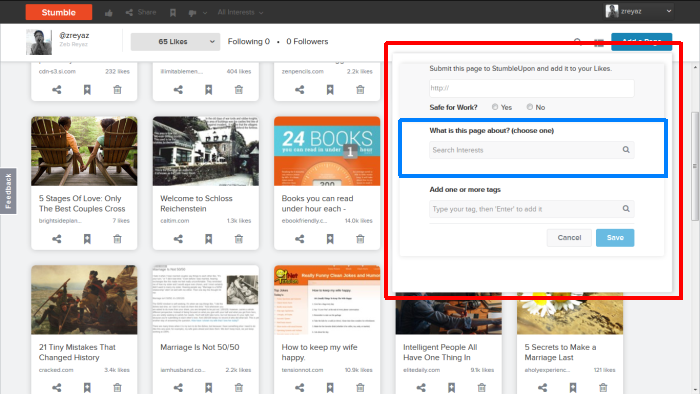 7. Add some tags that will be used to filter your page and display to the targeted user. Make sure to press enter after adding each tag.
8. Click the "Save" button.
9. You can also add websites using the Stumbleupon toolbar button. To add a page, go to that page and click on the StumbleUpon button in your browser toolbar. StumbleUpon will automatically assign topics to the website based on its meta-data. Download the StumbleUpon toolbar for Firefox
10. Paid Discovery: The minimum spend to advertise on StumbleUpon's "Paid Discovery" platform is $20 and helps you gain visibility to approx. 200 real targeted users.