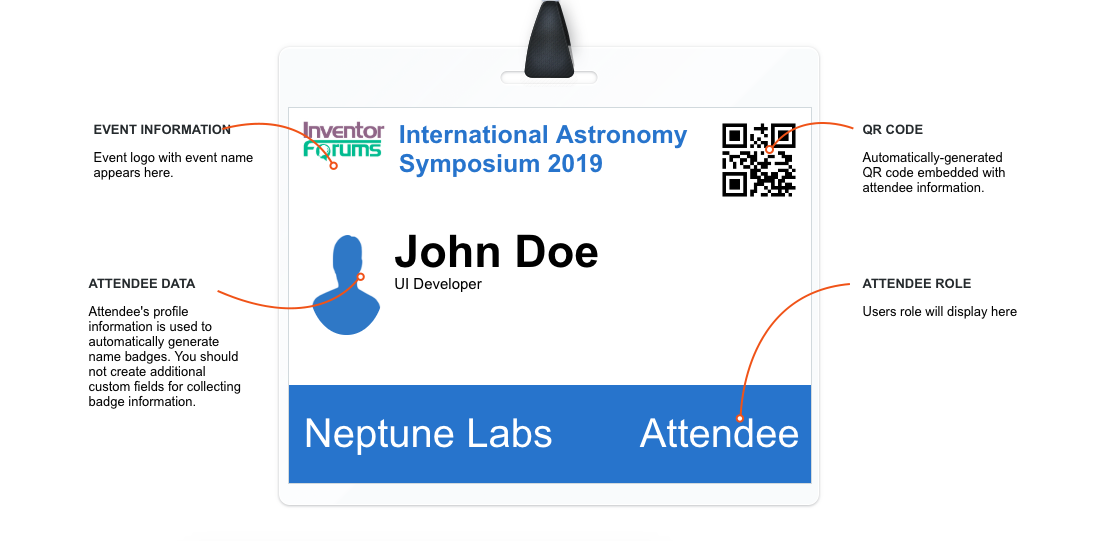 We're happy to announce the partnership with Conferencebadge.com! Their state-of-the-art badge builder tool allows you to print customized name badges along with option to add attendee photo and QR code.
Simply go to Badge builder in your Dryfta event platform, select attendee data you wish to include in the name badges and export the file.
This file can then easily be uploaded to ConferenceBadge.com to create beautiful name badges that you can print at your premise or have Conference Badge print and ship right to your doorstep.
Here's how to customize and print your name badges :
1. Log in to Dryfta's dashboard and click on Badge builder.
2. Add fields you wish to include in the badge.
3. Click on the Export button to generate the file.
4. Back on ConferenceBadge.com, create a new event by clicking "New Event from Excel" button.
5. Upload the file and continue to design and print beautiful badges, easy and fast.