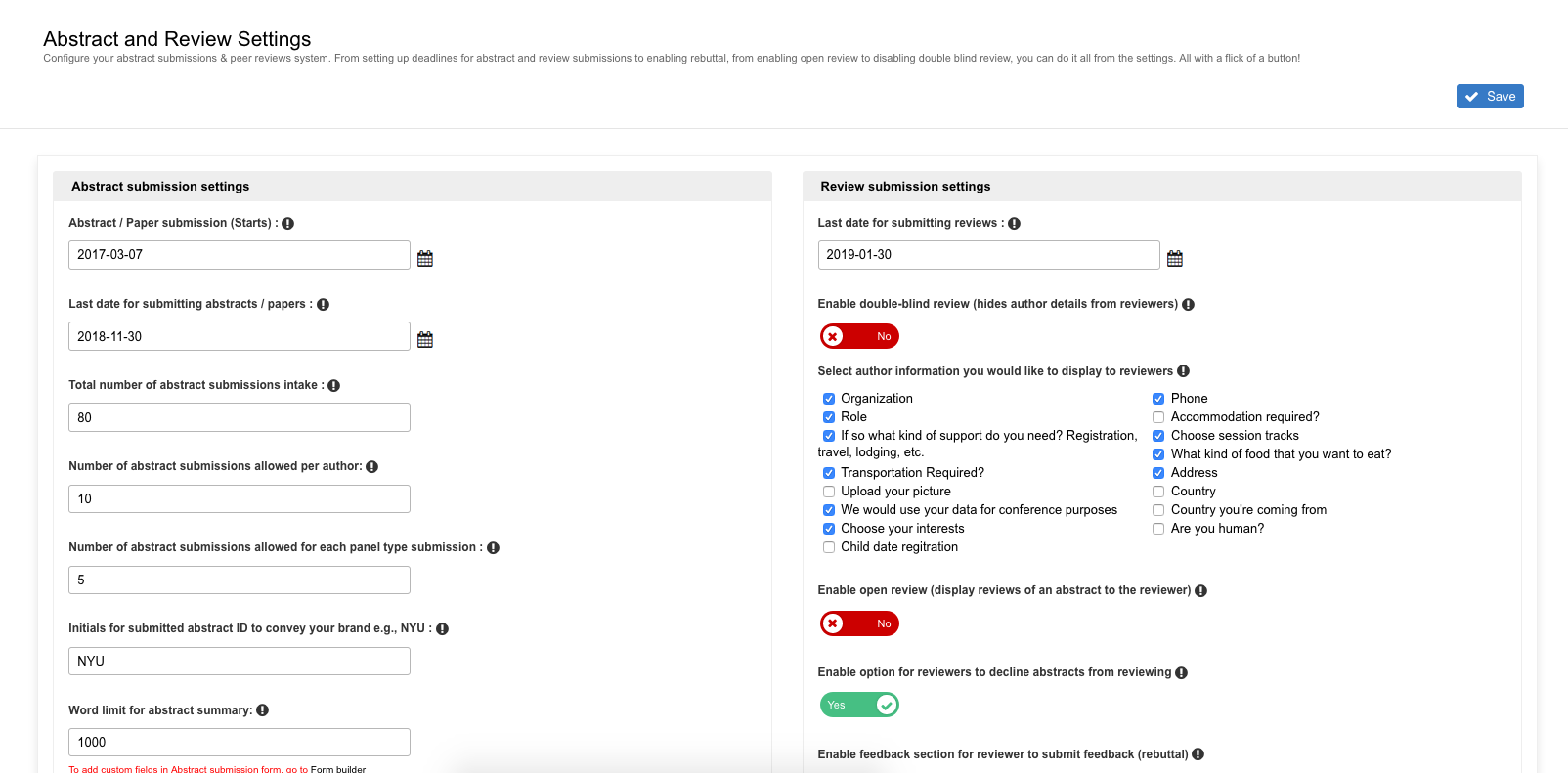 In a conference, among other things, one of the most important duties of the chair committee is to launch call for papers, collect proposals and abstracts, assign them to reviewers and manage each and every task involved in the abstract management workflow. There're two ways for a conference organizer to open call for papers, invite authors to submit abstracts, assign submitted abstracts for review and make decisions.
Manual abstract management : It is a mostly manual process of collecting abstracts through email, forwarding these emails to prospective reviewers who would then review them. Reviewers would email it back to the track chair to request authors to revise the abstracts. Finally, chair would make a decision on the abstract and send another email to convey authors of their decision. Authors would then confirm their attendance by paying the registration fee or by sending yet another email to confirm their participation.
Every step is a manual task which requires a lot of work hours and multiple staff to manage the complete workflow. And if you made a mistake in any of the steps during the submission process, it would not be very forgiving and would make you redo all previous steps making the whole process cumbersome and inefficient.
However, there's a better alternative.
Automated abstract management : An abstract management system automates these steps, from author invites to abstract submission, abstract assignment to review submission, abstract revision to decision making, automated email notifications to generating abstract books out of the submitted abstracts, auto-populating the program schedule with accepted abstracts to creating a PDF copy of the program schedule and virtually every other task involved in the call for papers process, resulting in huge savings in terms of time and effort.
An abstract management system like Dryfta allows the chair to choose from a very simple submission process to setting up a complex, multi-level, multi-track abstract submission and review workflow.
Continue reading An Abstract Management System that Checks all the Boxes